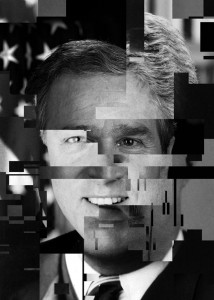 Olivier Ratsi lives and work in France, Paris. His work is mainly based upon representations of space's perception and the experience of reality. He developed a creative process based on the deconstruction of spatio- temporal.
The deconstruction or fragmentation acts mainly as an emotion trigger, which does not aim at showing what things could be, but more at questionning their references.
Its objective is to generate a break with the meaning of the original items, to propose a new viewing angle and to provide the public a new field of experience, another way of looking at space and time. His works take shape through different artistic fields: photography, digital painting, video, installation volume and performance.
Olivier co-founded, AntiVJ in 2007, a "visual label" specializing in audiovisual projections, architectural performance, and illuminated installations.
hello@rats.com
LINK BOX