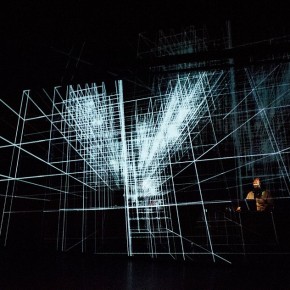 TodaysArt,  The Hague, September 21-22 2012 
TodaysArt is a festival concept that revolves around the presentation and development of adventurous contemporary visual and performing arts in a variety of urban settings. Since 2005, TodaysArt has brought international artists, thinkers and audiences to The Hague. In 2011, the festival's outreach will be extended through the initiation of
TodaysArt uses and transforms the city's infrastructure and creates temporary spaces to produce events in inspiring settings, such as main squares, public buildings, museums, concert halls, clubs and theatres.
Among these are the city's most well-known venues and cultural institutes, but also the often overlooked and undervalued public spaces, buildings and initiatives; places that become actively involved in shaping the character of the city.
By offering a high quality programme and cheap tickets, TodaysArt retains its position as one of the world's most accessible city festivals in contemporary art, music and technology.
TodaysArt
The Hague, Netherlands
LINK BOX