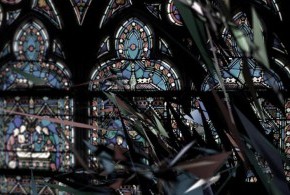 Quayola is a visual artist based in London. He investigates dialogues and the unpredictable collisions, tensions and equilibriums between the real and artificial, the figurative and abstract, the old and new.
His work explores photography, geometry, time-based digital sculptures and immersive audiovisual installations and performances.
Quayola's work has been exhibited at the Venice Biennale; Victoria & Albert Museum, London; British Film Institute, London; Royal Albert Hall, London; Gaite Lyrique, Paris; Church of Saint Eustache, Paris; Forum des Image, Paris; Grand Theatre, Bordeaux; Palais des Beaux Arts, Lille; Empac Centre, New York; Yota Space, St. Petersburg; MIS, Sao Paulo; Casa Franca, Rio de Janeiro; BAC, Geneva; Sonar Festival, Barcelona; Elekra Festival, Montreal and Clermont Ferrand Film Festival.
me@quayola.com
LINK BOX