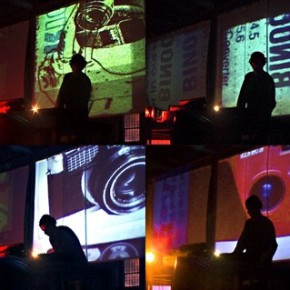 DUB VIDEO CONNECTION is a multidisciplinary workshop devoted to media arts.
They develop ideas and projects in the fields of performance and film production, graphic design, motion design, visual identity campaigns for artists and festivals, solutions for visual content, VJing, projects, systems and technical execution .
In the field of ​​visual art, DUB VIDEO CONNECTION explores video art as a tool for improvisation, intervention and ambient design in ludic space. Distances itself from any rules and base on a premise of "pure visual impact", where the  influences of the musical method blend with the imagery of light, painting or cinema.
info@dubvideo.net
LINK BOX