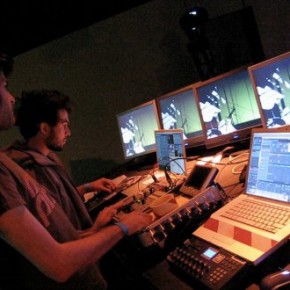 Sigma6 is a Geneva based company whose aim is to experiment in the fields of visual creation. They make music videos and custom experimental installations for customers large and small.
They see the future like a playground, trying new technologies and new ways of mixing different kind of media.Sigma6 is Eric Morzier and Florian Pittet. The two graduated from the University of art and Design in Lausanne (écal).
Sigma6 collaborated with other European groups for the first Geneva Mapping Festival, considered today as one of the most important international meeting points for the VJ medium.
They introduced the festival to the first SHARE "audiovisual jam sessions" in Geneva, and are now co-organizing the festival.
LINK BOX