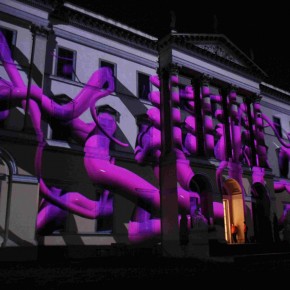 Monza, June 29 – July 1 2012
Kernel Festival aims to be a permanent and stable platform on which engage and organize series of activities to promote the meeting and exchange among different contemporary artistic languages.
By presenting a rich program of performances, exhibitions, conferences and workshops, Kernel does not want to be just a moment of pure and simple entertainment, but also a meeting place and an opportunity for young artists.
The festival aimes to be a new multi-disciplinary link between electronic sound and music, digital and interactive art, audiovisual mapping and temporary architecture. An event that creates  a contamination between different artistic languages and historical location full of charm.
Through open calls and internatonal committees, composed of well-kown professionals, young talents will have the possibility to be selected to perform and present their project.
Kernel Festival 
Villa Tittoni Traversi
Monza, Italy
info@kernelfestival.net
LINK BOX