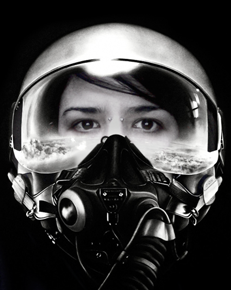 Maria Montes is a designer/art director based in São Paulo, Brazil. She studied Visual Arts and English Literature in the University of Brasilia, Multimedia & Web design at SAE Institute in Amsterdam and 3D Production and FX Animation in Barcelona.
Her areas of expertise are: online art direction, motion & graphic design, banner design, short 2d & 3d animations, video editing, photo retouching & color correction, visual projections – VJing, web design and a tidbit of web development.
Highlights of her career include being selected for the Wellcome Trust / BD4D Interactive Flash experiments competition (2007) and having participated in new media festivals such as 7a Mostra Sonora i Visual, Festival Visual Brasil (Barcelona) and LPM (Rome).
Currently she holds a motion designer position (PL) with art collective BijaRi. They work across a multitude of platforms, from analog to digital media, art installations, projection mapping, video art, on & offline design.
LINK BOX