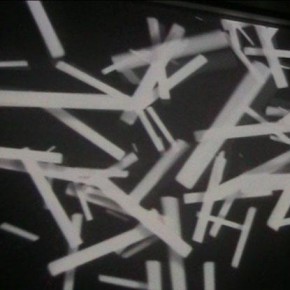 Barcelona, November 10-11 2012
This festival, which has been called the "most abstract in the world", explores the creative possibilities of dots and lines in various spheres of science, art and thought. No representation, just dots and lines as ends in themselves!
This year, they'll be holding the first edition, on November 10th & 11th 2012 at the CCCB (Centre de Cultura Contemporánea de Barcelona), made BY children aged between 6 and 12 years.
True to their motto: "No representation, only dots and lines as ends in themselves!", it seeks to boost the abstraction capability in younger audience in a playful and interdisciplinary manner.
Why Junior? To develop the creative, observational, analytical and critical abilities, it's vital to abstract. They seek to expose the children to expressions in various disciplines, which will enable them to admire diversity, as they discover common elements and patterns.
Punto y Raya Festival
CCCB, Montalegre, 5
Barcelona, Spain
pyr@mad-actions.com
LINK BOX