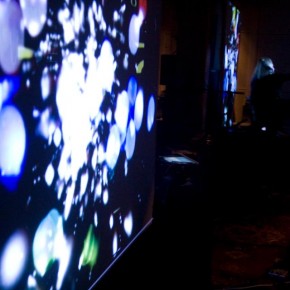 Amsterdam, May 11-14 2017
FIBER Space is an online platform for people with a profound love for quality electronic music and digital art like interactive installations, data visualisations, projection mapping, motion graphics, processing and audiovisual performances.
FIBER Space is part of FIBER Festival and just like the festival it provides a virtual space for young talent to experiment and showcase their work alongside other developments.
From May 11 to 14, 2017, the fourth edition of FIBER Festival will take place in Amsterdam, The Netherlands.
The festival is the meeting place for professional makers, partners out of FIBER's network and a broad audience, both national and international. FIBER presents a mix of upcoming and leading interdisciplinary artists, designers, musicians and researchers in the field of cutting-edge audiovisual (performing) arts, digital culture and electronic music.
FIBER Festival
Amsterdam, Netherlands
info@fiberfestival.nl
LINK BOX