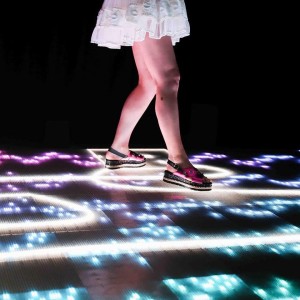 BARCELONA, June 21 2018
Sónar+D is an international congress exploring how creative minds are changing our present and imagining new futures, in collaboration with researchers, innovators and business leaders from all sectors and industries.
Sónar+D is a meeting point with an interdisciplinary approach. It targets professionals within the creative, technological and cultural industries to pursue their interaction. The conference facilitates the exchange of knowledge, debate, exhibiting talent, and generating business opportunities.
In more than two decades of existence, Sónar has made a name for itself in the discovery of emerging artists and music, giving it value as a multidisciplinary cultural event. Sónar+D extends this organic search (research) to all areas of creative industries, hence its name: I+D o R+D= Sónar+D.
Today, the ideas, languages, and tools come from the new creative communities are having a deep impact beyond the limits of creative industries and the arts. From technological innovation to business to social change, all industries and sectors are being transformed by the capacity of creators to inspire and explore new worlds.
Since 2013, this antidisciplinary meeting of communities and iconic names brings together in Barcelona leading artists, creative technologists, musicians, filmmakers, designers, thinkers, scientists, entrepreneurs, makers, and hackers.
For thousands of professionals and enthusiasts from more than 100 countries, Sónar+D is a unique and inspirational environment, open and relaxed, where to discover groundbreaking new work and find opportunities, learn new skills, network and showcase their initiatives. Four very intense days of talks, demos and workshops, tech shows and exhibitions, immersive experiences, one on one mentoring and community meetups, and much more.
Sónar+D
Fira de Barcelona, Barcelona, Spain
sonar@sonar.es
LINK BOX