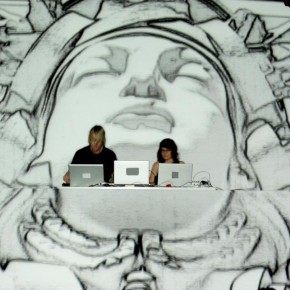 Utrecht, 07-11 December 2011
Electronic Arts & Co-Creation Festival, FREEMOTE 11 is a gathering of electronic artists & a shared exposure event in a former railway warehouse in Utrecht (NUtrecht). A stage for contemporary creative communities and enlighted souls. Share & create together on topic.
5 days of (inter)national co-creation, installations, performances, exhibitions, screenings, AV performances and more… 4000 m2 festival area and a extensive place to breath, chill out and create. The festival is a project of Born Digital, Electronic art assembly, production house based in Utrecht Holland.

FREEMOTE = FREE & REMOTE collaboration = Cloud Computing = Akasha. We live in turbulent times > tipping points all over > the wheels are turning in: financial systems, ecological systems, shifting of the balance of power, analoque – digital, and many more…
Freemote Festival
CAB-Rondom 90AA
3534 BE, Utrecht, Netherlands
hello@freemote.nl
LINK BOX