Iduun is a new media art – stage art collective created in 2007 by Barthélemy Antoine-Loeff (director and new media artist) and Philippe Chaurand (engineer and software developer)


Every creation from the audiovisual artists Iduun is an invitation to travel, a permanent exploration of the digital art field borrowed by poetry, theater, dance and cinema.


They first centered their researches on digital arts and creatives tools. In 2009 the duet desired to open their exploration fields and then integrate two new members: Alexandra Petracchi (illustrator) and Charles Dubois (sound engineer).


It endlessly oscillates between performative art, installations and live performance, hybrid and ramshackle at the same time; like the four creator who infuse the strange energy of the collective…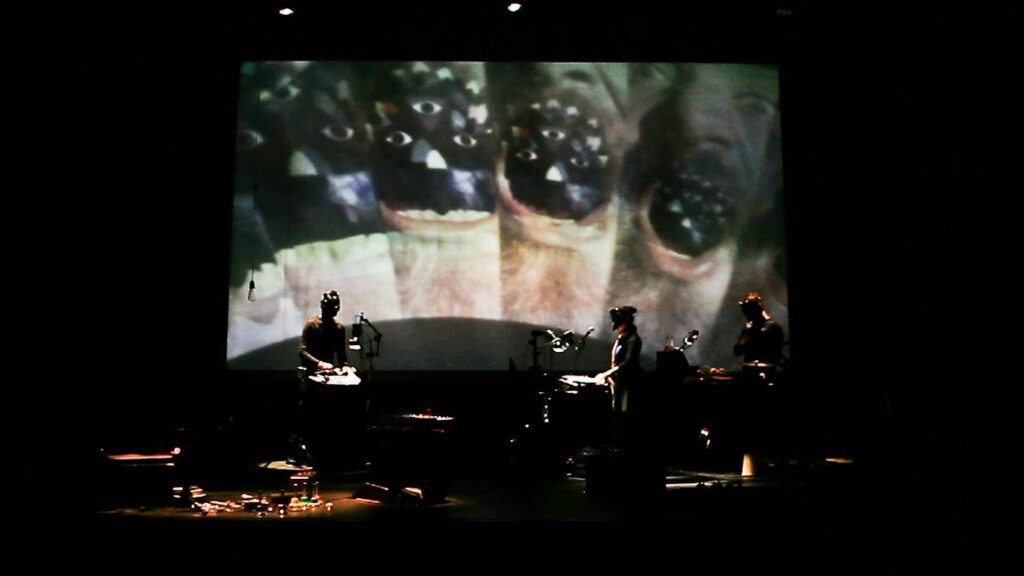 Since 2007, Iduun's work has been showcased in different festivals and venues in France (Gaité Lyrique, Le Cube, Vidéoformes, Elektroni-K, Mains d'Œuvres…) but also abroad (Mapping Festival Genève, CHB Berlin…).

In 2011, the audiovisual artists integrated the label Avoka, producing and broadcasting new media shows and installations.
All the projects are moved by the same care of exploring transdisciplinary writings. The label get together the artist Yro Yto, Jesse Lucas, Erwan Raguenes, Transforma and Iduun.