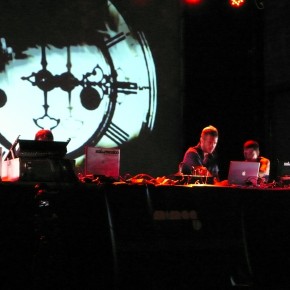 Sagunt, March 2, 3, 9, 10 2012
PSM! with the assistance of the City of Sagunto organizes "I FESTIVAL LIVE CINEMA AL CASAL JOVE ".
Live Cinema  is real-time audiovisual creation. The artists of this genre are based on new technologies and digital arts to experience real time: live music and video.
I Festival Live Cinema open a call for AV projects to perform at the festival, providing the opportunity for media artists to spread and promote the latest trends in the audiovisual field in real time. This competition is open to proposals such as: Live's AV,  Dj + Vj,  AV + Performance.
The Event will take place in four different days of March: March 2, Psm! "50 minutos de lucidez"  /  March 3, Open Call for artist  /  March 9, Vj waky + Sais "Begin"  /  March 10, Thr3hold "Playtime"
I Festival Live Cinema
Casal Jove del Port
C/ Vent de Marinada, s/n. 46520
Sagunt, Valencia, Spain
livecinemacasaljove@gmail.com
LINK BOX 
I Festival Live Cinema al Casal Jove