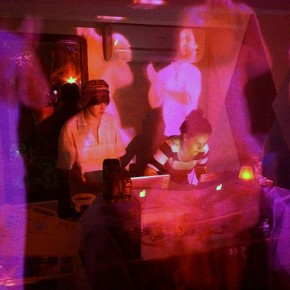 Friendship (FRSHP) is a collective of musicians and audiovisual producers mixing rhythms of tribal -house, deep and minimal techno, combined with visual projections. They settle us in a galactic and organic space.
Rayo Verde collective  and Nidra are merged into Friendship (FRSHP), generating a space of multisensory stimulation and audiovisual installation to gather friends into the ritual of dance.
Exploring and transforming styles that go through the tribal, deep, traveler and progressive, incorporating friendly rhythms and songs that invite you to share and integrate with various instruments and dance into a session full of stimulus and movement.
His visual main feature is to be part of the real time projections, in connection with the organic sounds.
LINK BOX