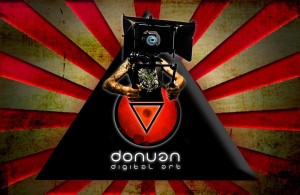 Raised in the swedish techno scene he early developed a strong addiction to dance music this led him to participate in and later organizing events/parties where this kind of music was present.
Spending the last 10 years exploring the internal and external world through music, painting, travel, photography, people, graphic design and digital art, he ended up in Barcelona (the love of his life). Where he, through video, find himself returning back to where the cycle began. The dance floor.
He has since then performed locally and internationally in different venues with projected dance floor graphics created in real time from material filmed, drawn or animated. Best fitted on big walls and in to crowds.
When he is not making visuals, he is working freelance with video production & editing, digital art and graphic design- He i also a part of the artist collective "chinos international CC" and resident artist in Studio P52 which is an artist platform in poble nou, Barcelona, where he, among other things, makes interactive installations and audio visual experiments.
hannes.andersson@gmail.com
LINK BOX