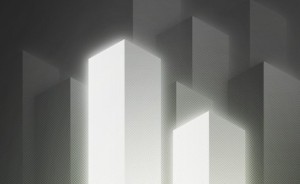 Monterrey, October 8 – 12 2013
CONARTE, National Council of Arts in México in collaboration with Alianza Francesa organize Mediarte since 2003, with the aim of promoting interdisciplinary exhibition of arts and new technologies.
Thereafter, the electronic arts festival takes place every year with great success in the city of Monterrey having as headquarters Arts Center.
In 2013, Mediarte reaches its eleventh edition, keeping its preference among the audience and the enthusiasm of the promoting institutions  and local, national and international participating artists. In this edition Mediarte offers new interdisciplinary proposals by artists from different countries like Spain, Italy and Mexico.
Worldwide Nework of Audiovisual Culture // Conference by Audiovisual City (October 10, 20:00h)
The main focus of the presentation will be the importance of the network in the New Media Art. Audiovisual City configures itself as a hub to improve the connections between different and distant organizations in the Audiovisual field. The main goal is to create an active, horizontal and collaborative network to develop international projects and exchanges for funding application calls, increasing the chances of dialogue and sponsorship by the institutions.
UmbraL by Alvaro Muñoz Ledo, Arturo Moya Villen (October 10, 18:00h)
"Umbra-L" is an interactive audiovisual installation that proposes a common, ludic and participative reflection upon the identity, as a negotiation with the other. The participant is invited to use his/her shadow to build a alternative portrait of a society as a community, progressively based on the secret. Stories of anonymous bodies, free from the slavery and the persistence of his/her own image project a strong otherness inside the shadow. The micro-narrations realize the desire of being another within this outline.
Development of a sound installation by Alvaro Muñoz Ledo, Arturo Moya Villen (October 11, 15:00 – 19:00h)
Spanish sound artists will carry out this workshop to show strategies for designing and creating sound installations.
MEDIARTE
Centro de las Artes Parque Fundidora
Monterrey, México
LINK BOX