A look back to the previous artists selected by Panorama in 2015. Looking forward to the #5 edition on 11th of October 2016 at Genesis Cinema (London).
www.audiovisualcity.org/artpanorama
SELECTION OF ARTISTS AT PANORAMA #4
Tim Murray-Browne is an artist and creative coder based in London creating interactive installations and performance pieces. His work includes ensembles of digital musical instruments exhibited for visitors to play and movement-controlled audiovisuals for dance performance. At PANORAMA he has presented Anamorphic Composition No. 1 – the first piece of a series of sound sculptures distributing music through space rather than time.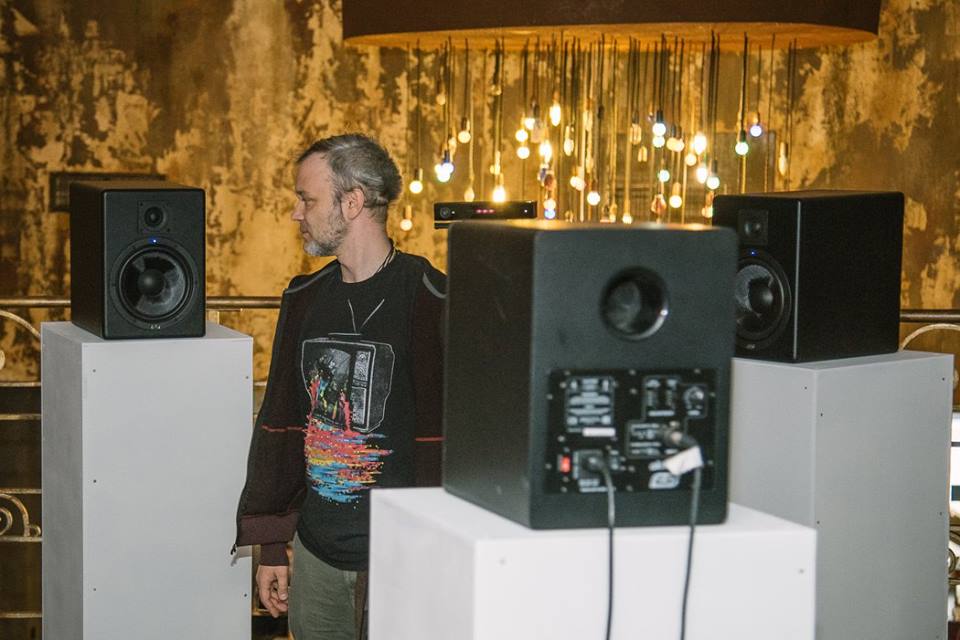 Scual – Special Cures for Uncurable Anesthetized Lovers – is a multimedia project started by Lorenzo Ciciani in late 2006. The aesthetic research focuses on the permeation of different media categories, synthesized through digital processing, emphasizing the distortions and discontinuities that occur between them. At PANORAMA he performed Dispersive Res, an audio-visual performance that can behave in random and unexpected manners, way out of the direct control of the performer, like a structure resonating in an infinite echo of oscillations.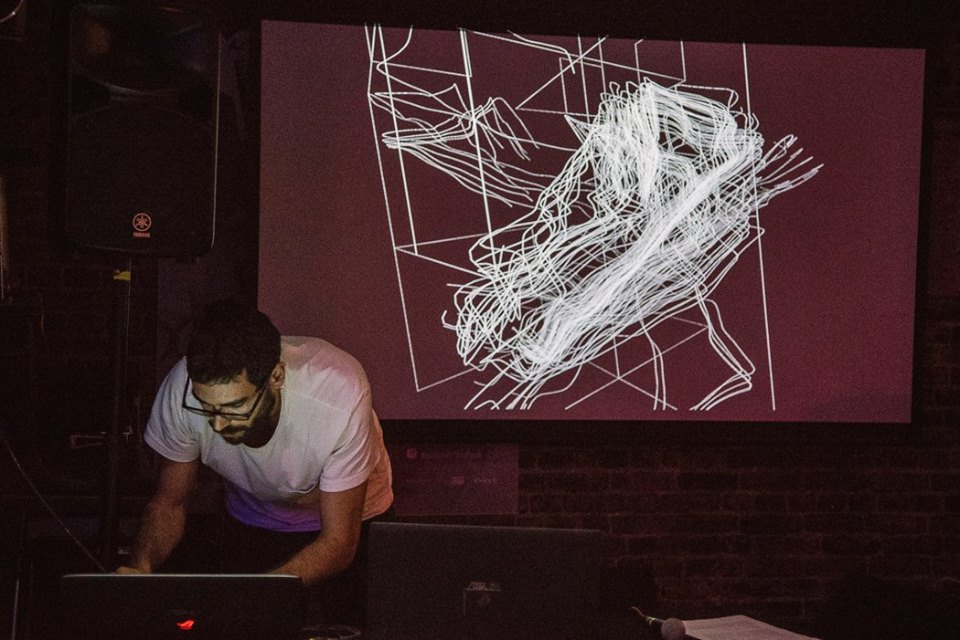 AEON DUO is a crossover music group formed by Finish violinist Essi Kiiski and Mexican Pianist-Composer Eduardo Andrade. Aeon is an innovative duo, where Kiiski's musicality and Andrade's virtuosity capture the listeners into a journey beyond classical music. At PANORAMA they performed an ongoing project mixing contemporary classical music with electronics and film music.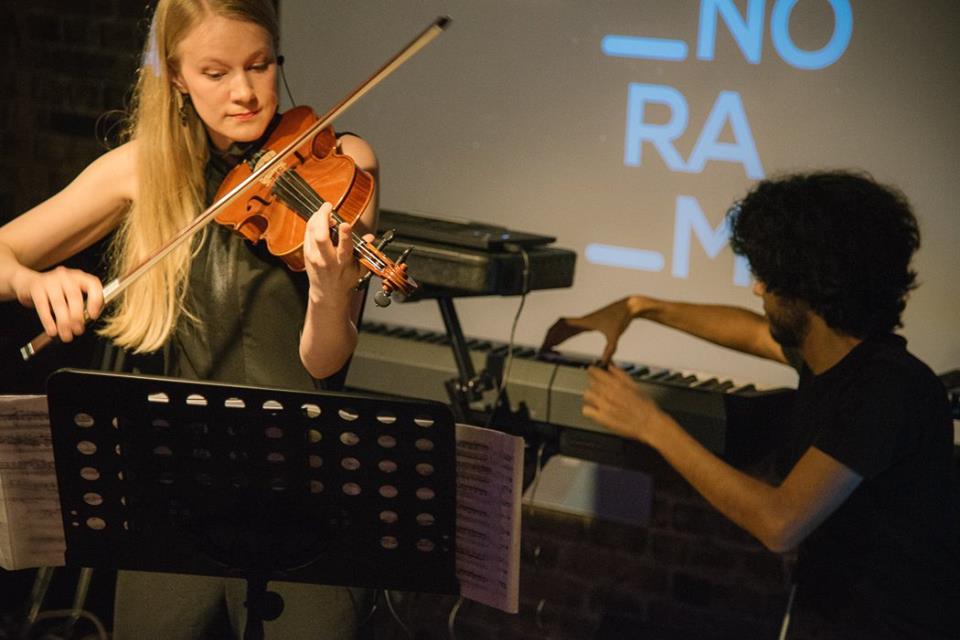 Samad JBLE is a resident artist of PANORAMA who is arousing our musical curiosity with his project "Cadavre Exquis".
Also known as Exquisite corpse or rotating corpse, a "Cadavre Exquis" is an artistic method by which a collection of words or images (and now sounds) is collectively assembled. Each collaborator adds to a composition in sequence, either by following a rule or theme or by being allowed to see only the end of what the previous person contributed.
Curated by graphic artist Samad Jble, CDXQ aims to arouse your curiosity with randomised musical themes. A word, a date, a place… even a dish, can be the subject.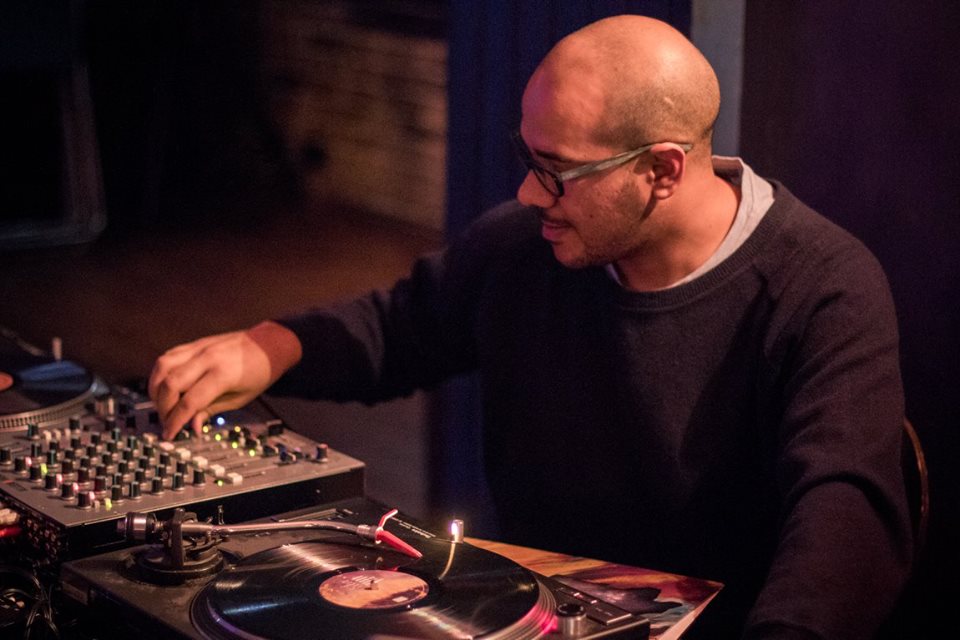 Diego Brambilla is a photographer artist whose work combines photography with sculpture and DIY in a multi-disciplinary practice that has ambiguity at its core.
At PANORAMA he exhibited 'My First Dream' a series which plays with the notion of fake and engages the viewer in a relationship. When someone first sees the work, the photographs look real. It is only later, when he or she realizes what they see cannot be possible, that it becomes clear that the photography is staged.

Susan Young's PhD research explores how symptoms of psychological trauma might be metabolised through animation experiments that use autobiographical material to facilitate change, in part by reconnecting the fragmented trauma survivor to the assimilating filmmaker during the animation process. Public screenings of the works may function as a powerful transformative tool, further enabling a trauma survivor to testify to their experiences.