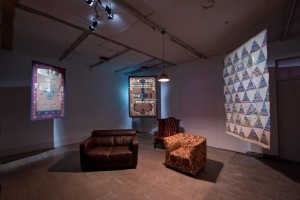 NEWCASTLE, March 03-31 2018 part 2
AV Festival is a leading international Festival of contemporary art, film, and music, based in North East England. A biennial event, the Festival is thematically curated to engage audiences with current ideas across contemporary artistic practice and wider society.
AV Festival takes place simultaneously across the region in around 30 venues and public sites, primarily in Newcastle, Gateshead, Sunderland, and Middlesbrough. Since 2012 the Festival has been a month-long in duration, previously it was a ten-day event. Each Festival consists of around 15 new commissions, 50 film screenings, 20 exhibitions, 15 concerts plus seminars, talks, and workshops; presenting the work of approx.140 artists.
The Festival is built on collaboration and partnership working and has a strong network of supporters locally, nationally and internationally. Partners include major regional visitor attractions and venues, artist-led spaces, Universities, and heritage sites, including: BALTIC Centre for Contemporary Art, The Sage Gateshead, mima, Tyneside Cinema, Tyne & Wear Archives & Museums and Northern Gallery for Contemporary Art.
AV Festival
Newcastle, Gateshead, Middlesbrough and Sunderland; UK
info@avfestival.co.uk
LINK BOX