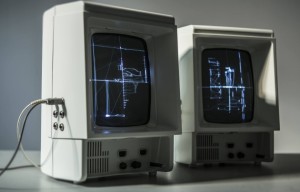 BARCELONA, April 25 – May 5, 2019 
Mixtur has been founded in Barcelona in 2012 with the aim of contributing to the process of creating, teaching and more extensively distributing contemporary music and sound art intertwined with the science of sound itself and the creative arts.
The Festival Mixtur wants to establish itself as a meeting point of musicians and other artists whose work focuses on research; and the public, including those who have a background in new music as well as those who do not and to whom this area of artistic expression is a new experience. They seek out artists who consider risk as an inherent aspect of their work. Mixtur wants to be an avenue for the Spanish and International public to discover and experience this art form in an environment that allows and encourages exchange and discussion.
It is their conviction that curiosity, discovery and the opportunity to learn are fundamentals in approaching unknown and novel ways of musical expression, for both professional musicians and the public. Mixtur wants to extend their educational offers to musicians who may otherwise not have access to such possibilities. For this purpose, they include several and diverse workshops with some institutions. Also, one of the main activities of the festival is a Workshop on composition and sound experimentation led by composers of international renown.
The ultimate goal of the Festival Mixtur is to promote the creative process itself by commissioning new works to recognized artists and also to young artists who, after completing their studies, find themselves at the very beginning of their career. This is a consequence of the strong commitment of the festival with new ways of contemporary creation.
Mixtur 
Fabra&Coats, Carrer Sant Adriá 20
Barcelona, Spain
info@mixturbcn.com
LINK BOX