Eufònic is a sound, visual and digital-performing arts festival held in Sant Carles de la Ràpita about an hour South of Barcelona. As an extension of this annual festival, Eufònic Urbà, provides a city-based version of the festival, which sees exhibitions and installations at the Arts Santa Mònica, right in the very heart of Barcelona. Eufònic experiences can be found in, and not limited to; museum spaces, sound actions, activities for the family audience, and concerts in unique spaces.
This year, we will have the pleasure to explore the urban festival for an entire month – leaving us with no excuse for not absorbing some audiovisual culture this winter. From February 1 to 29, 2020, we can expect to enjoy artistic presentations, audiovisual performances and experimental proposals some of which have already been presented at the summer version of the festival on the mediterranean coast, as well as some new exclusive features, as well as presentation of the creative residences.

The festival is organised in two different phases.
The most punctual of the two being 7th–8th February with more one-off performances and timed events, such as AV performances and project presentations, with artists such as NSDOS, Sam Aaron, Balfa, Clara Brea, dvdv, William Luke Valerio, Jordi Salvadó and Tim Cowlishaw & Jakub Fiala.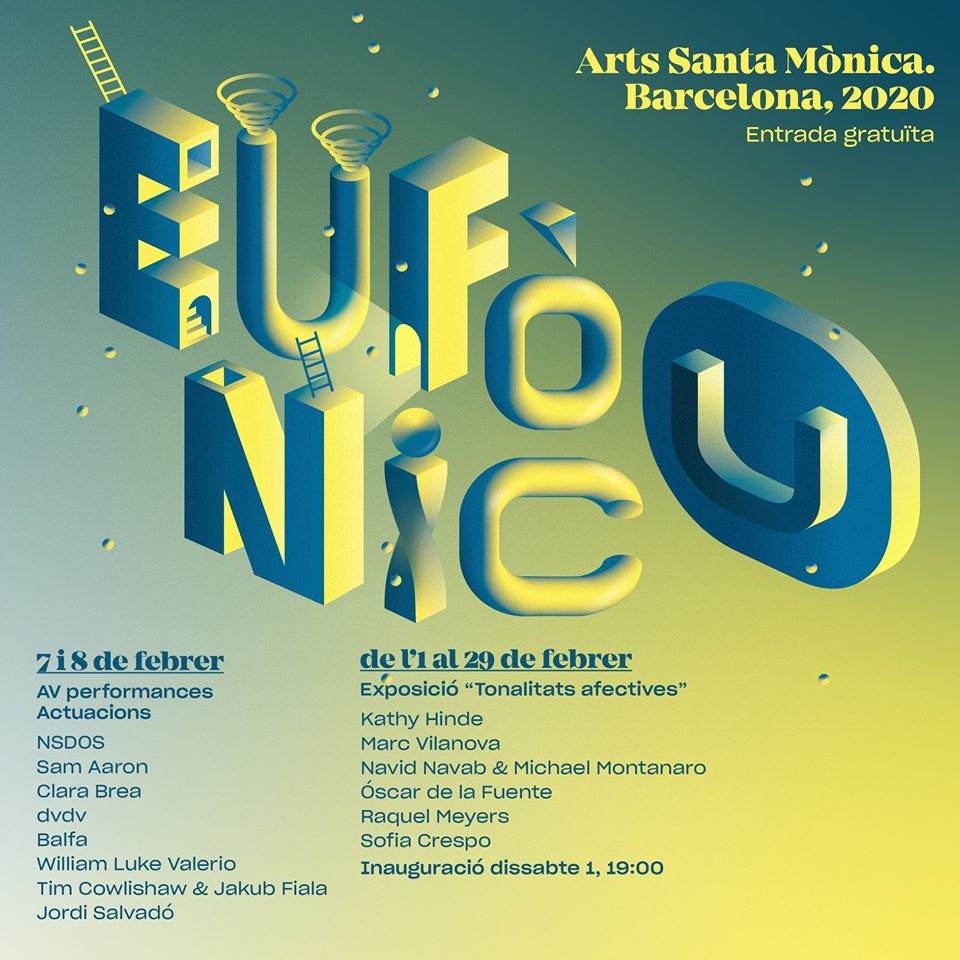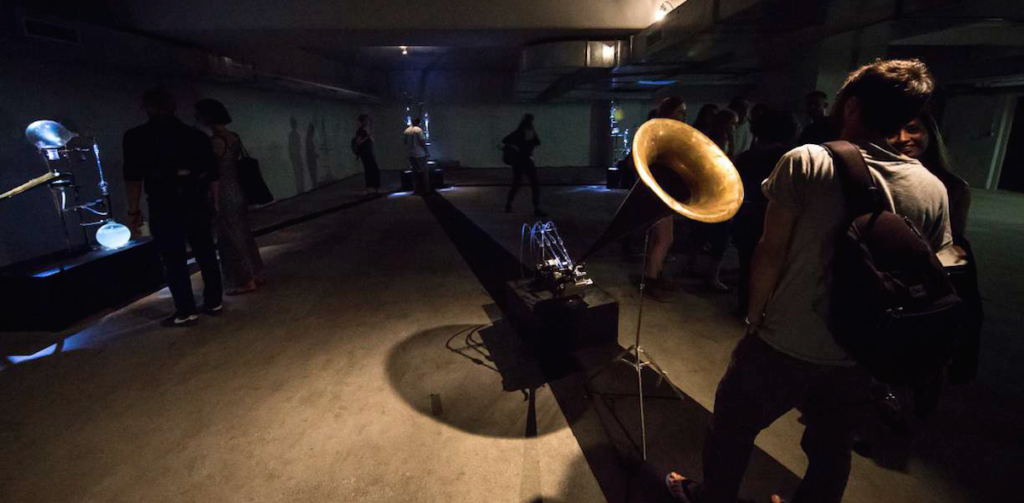 "where the human presence is diluted in the responsibility of being cause or effect"
The longer duration part of the festival offerings involves Tonalitats afectives (Affective Tones in Catalan), an exhibition on the 2nd floor of Arts Santa Mònica, on Las Ramblas. It can be visited for a month (until February 29) and entrance is completely free. It focuses on the visions of six artists linked to the liquid gesture, the indeterminate process and involuntary creative will as tools of work and processes of reflection. Amongst the huge variety of installations, you will be able to find everything from changes in subject matter, algorithmic creations, and neobiological worlds, creating a discourse about a variety of scientific observations, such as memory of space and context, and objectivity and physicality.
Work includes projects by artists such as Navid Navab and Michael Montanaro, Kathy Hinde, Óscar de la Fuente, Sofia Crespo, Marc Vilanova and Raquel Meyers).