LEV Festival is an audiovisual event promoting electronic sound creation and its relationship with visual arts.


It is an European pioneer in this field. Since the early 2000, it has been striving to converge the natural synergy between image and sound.


It encompasses all new artistic trends with a special emphasis on the live performance.


We are very fond of the festival here at Audiovisual City. Back in 2012, it has been one of the first events we ever attended as official press and we went back several years afterwards.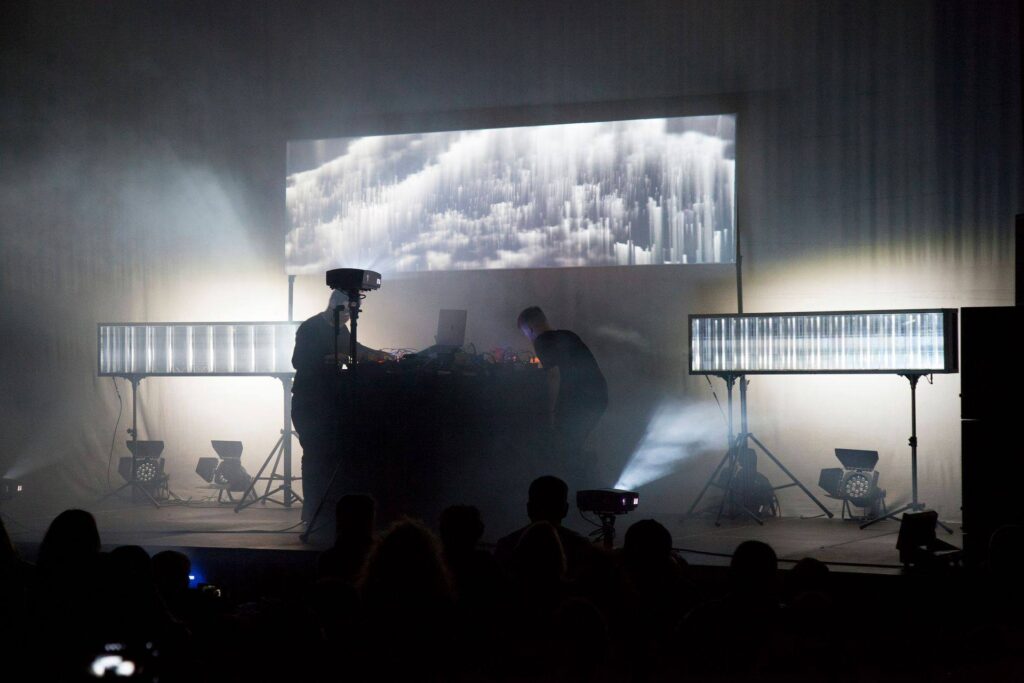 In 2012 we had the chance to see mind-blowing audiovisual artists such as Ryoichi Kurokawa, 1024 Architecture and Ryoji Ikeda in the the Laboral, a Spanish stunning architectural jewel.


I strongly believe that all audiovisual enthusiast should attend at least once in their lifetime to this amazing Asturian festival. The audiovisual event managed to thrive and survive even during the toughest cuts to the cultural budget, which unfortunately we are getting used to in many countries.
LEV Festival takes place in Gijon and is surrounded by specific de-localized shows called LEVents.
Thanks to both elements, the audiovisual event reaches its goal: to provide an eclectic, panoramic vision of the current state of new media arts and all its connections, in an ever-evolving environment.
That is why LEV focuses its work both on international artists that are leaders in audiovisual creativity and local artists, both pioneers and new talents.
The festival is a co-production between the Principado de Asturias Government, the Gijón City Council and LABoral Art and Industrial Creation Centre and it was designed and conceived by the Asturian collective Datatrón. The festival honors by its acronym to Lev Thermen (Russian scientist father of the present-day synthesizers).
Laboral, Camino de los Prados 121,
Gijon, Spain