The very first hybrid edition of MUTEK has come to an end after some eventful days


They have successfully achieved to present their incredible curatorial and technical work to a virtually-connected audience.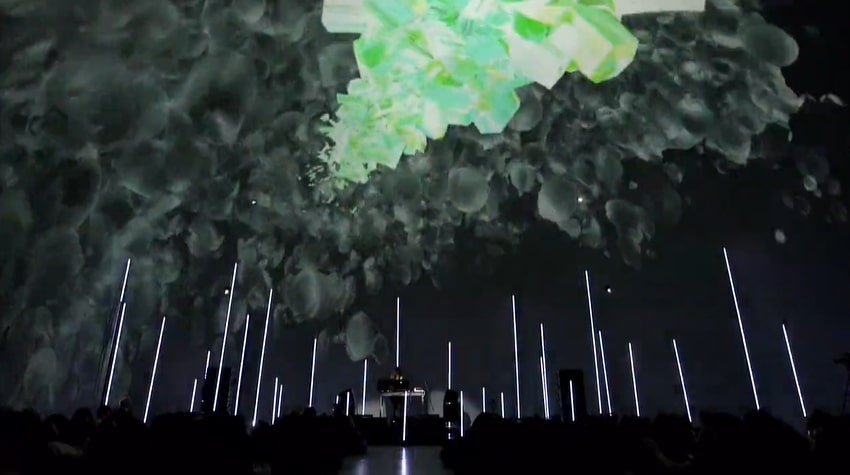 The online platform built specifically for their memorable hybrid edition allowed festival attendants across the globe to enter a virtual space filled with pure talent and inspirational work.


Within their programme we find the Nocturne series, presented and recorded inside Montreal's la SAT (Société des Arts Technologiques) running since 2011.

The live performances did have a reduced crowd enjoying the physical on-site experience following the measures and protocols needed for this year's edition.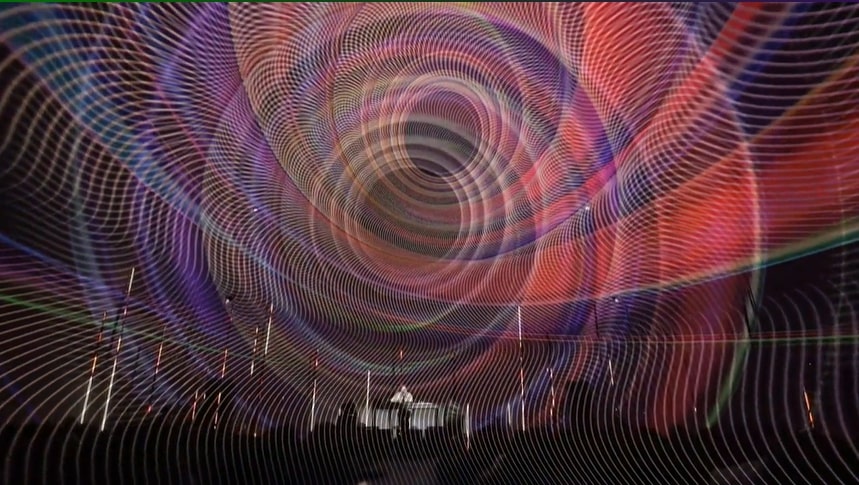 The space (Satosphère) is an immersive dome with a spherical projection screen ideal for audiovisual shows in a 360º environment.
Moreover, they included many "Replay" sessions throughout the long weekend. If you missed a show (time zones would be a fair reason to some extent) or there was a show you couldn't get enough of (more than one myself) you could rearrange to watch it. Not too bad.
The following are only a few of the numerous stunning shows I attended at MUTEK Montréal 21. Here I will briefly cover some of the mainly Canadian artists that contributed to an international, diverse and enriching audiovisual experience.
Neo Edo premiers A World Within a World with visuals by the video art group TiND (it actually stands for This is Not Design), also VJing for Softcoresoft's set.
Some absolutely jaw-dropping landscapes were created through the elaborated, trippy visuals. I could almost hear the "wow"s inevitably uttered by the crowd. Both Neo Edo's futuristic beats and Softcoresoft's ravey acid sounds were perfectly in tune with the visually hypnotic atmosphere created.
As introduced on her website, VJ BunBun's style "is best described as brightly hued, ultra-textured, beat-synced, and holographic looking". She debuted in MUTEK adding a tropical atmosphere which nicely adapted to the sounds of T. Gowdy and Priori. From milder beats even bringing morning coffee break vibes, to heavier sounds inducing trance, both sets were enjoyable regardless of your time zone.
Myriam Boucher's work reflects a deep observation and meditation on nature and its polymorphic beauty. The visuals blended seamlessly with Racine's elegant, ambient sounds. Truly impressive and feeling-provoking.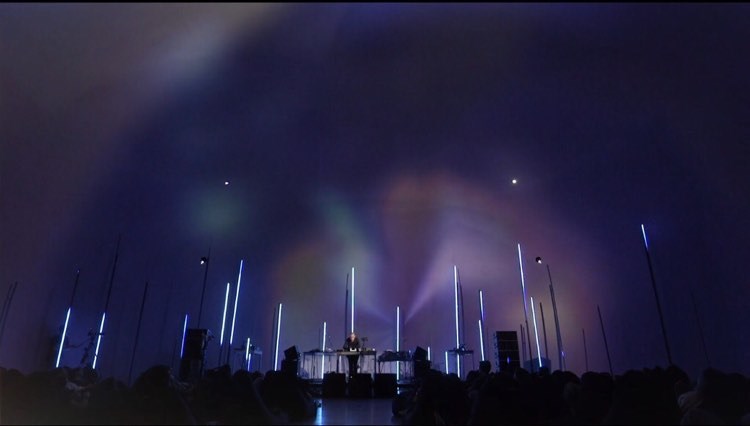 Boogieman & Samito's groovy vocals and notes were delivered with the exotic colours and modern motifs of VJ Danica Olders.
And last but not least, the fresh, unexpected sounds by the duo Musique Nouvelle were one of the most genuinely experimental – and very fun – experiences I personally enjoyed last weekend. The minimal, simple patterns of the visuals by VJ Melesul3 (Jérôme LeBel) worked very nicely with the set. His experience offering visuals at the SAT started back in 2013, which was clearly reflected through his ease and adaptability during the performance.
It has been a special edition where there has evidently been a lot of hard work, care and creativity put into organising such a "genuine" experience considering the challenge current times entail. Bravo!
All images are screenshots taken by Sumire Moncholi of the MUTEK virtual platform. Transmission Montreal is the official broadcaster of all MUTEK Montreal 2020 performances at the SAT.