The Farnesina Digital Art Experience turns into a multimedia itinerant exhibition showcasing 14 Italian audiovisual artists across Europe from 2020 to 2022.


The project kicked off in 2019 in Rome with a spectacular showcase of mapping projections on the Facade of the Palazzo della Farnesina.


The Italian studios selected by The Farnesina Digital Art Experience are: Antaless Visual Design, Antica Proietteria, Apparati Effimeri, FLxER, Kanaka Studio, Luca Agnani Studio, Michele Pusceddu, Monogrid, Mou Factory, Olo Creative Farm, OOOPStudio, Pixel Shapes, The Fake Factory e WöA Creative Company.
During this difficult year for all arts, the organizers set a new phase for the audiovisual arts project, turning it into an itinerant showcase of the best in the Italian audiovisual arts.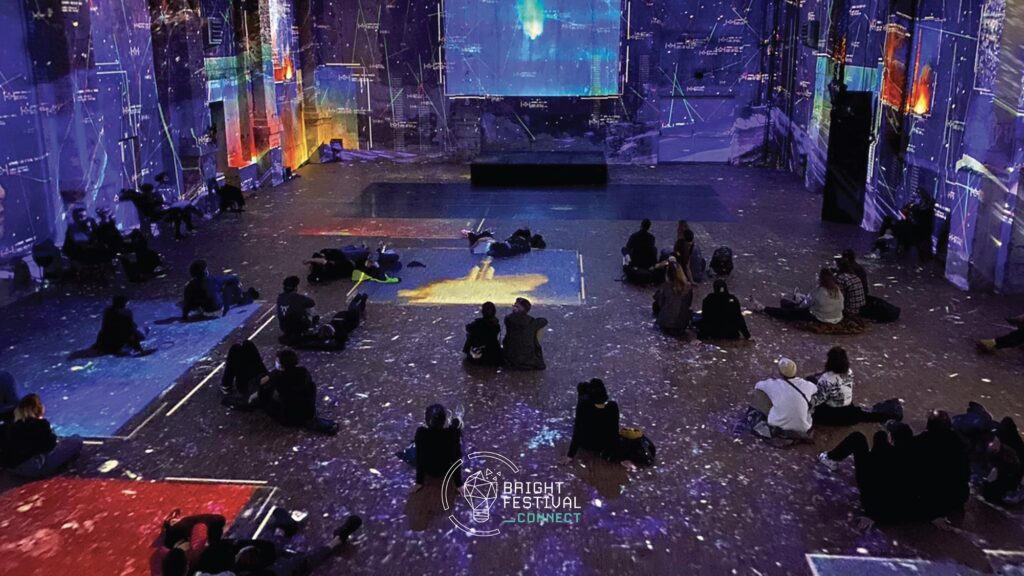 The audiovisual exhibition is the result of a collaboration between the Italian Ministry of Foreign Affairs and Cooperation and the Bright Festival Connect.
Against all pandemic odds the world premiere of the expo took place in Leipzig on the 23rd of October during the Bright Festival Connect.


The exhibition in Leipzig is promoted by the Italian Cultural Institute in Berlin and will be open to the public until the 9th of May 2021.
There wasn't a better venue to host the event than the Kunstkraftwerk in Leipzig, former power plant from the early 1900s then turned into the first digital arts German museum.


The audiovisual artists didn't waste the creative opportunities offered by the industrial surroundings.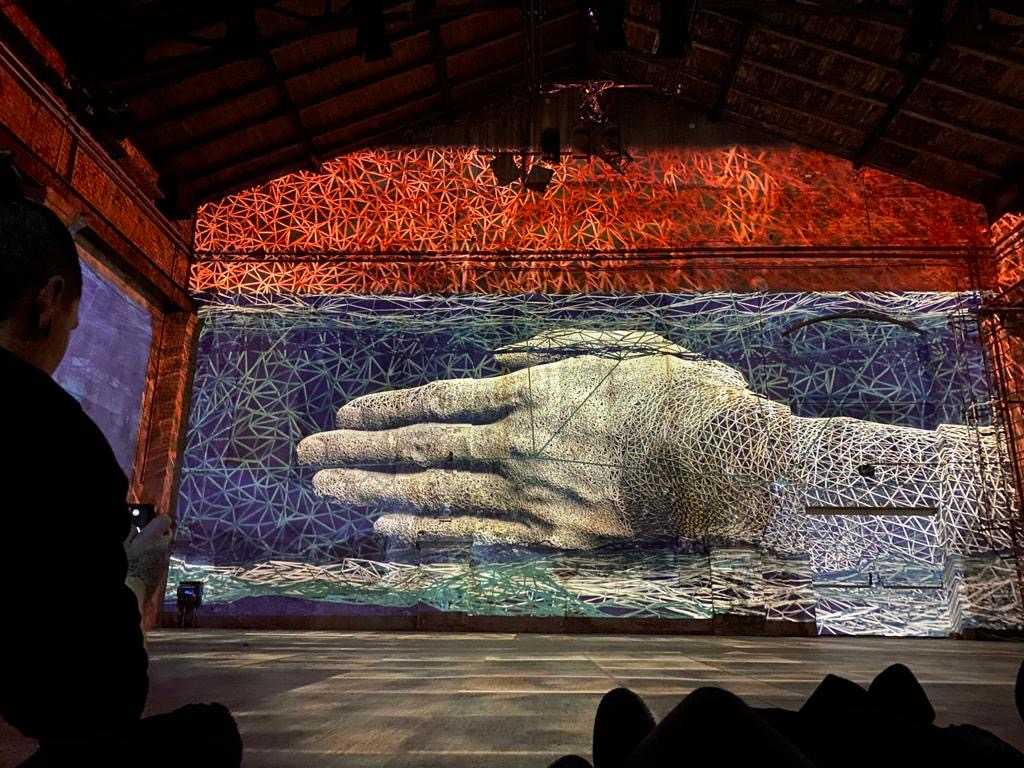 In fact, The Farnesina Digital Art Experience delivers a dramatic multimedia experience to the audience. A true sensorial bath featuring a 360° immersive audiovisual projection breaking all boundaries between artwork and user.


The Kunstkraftwerk will also host other immersive art pieces, interactive installations, mix-media sculptures, live performances and light art shows. The main goal is to encourage visitors to interact with new technologies and discover cutting-edge and futuristic artistic expressions .
The The Farnesina Digital Art Experience proves once more the possibilities of audience engagement offered by the audiovisual arts installations.


It also restresses how we can rethink our way of experiencing arts, while also respecting the COVID related health regulations.


Experiencing immersive arts can be done in total safety when planning has been done thoroughly and followed to the letter.
Shutting down museums and art galleries is possibly the easiest solution, but not so viable when we look at museum sustainability and cultural enrichment for the citizens.