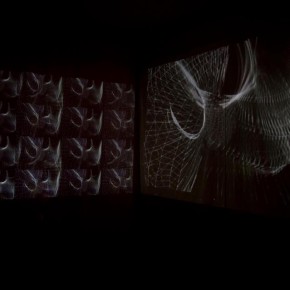 Barcelona
To Bit or not To Beat, is a collective event of electronic music and VJing aimed at promoting and displaying Barcelona audiovisual culture through a format based on the improvised live act and the synergies between DJs and VJs that carry out real time performance
The event consists in an audiovisual jam session, where djs and vjs "face" rhythmically and visually improvising during the night.
The Dj/VJ Jam Session is organized by AudioVisual City, art agency and web magazine active in the audiovisual field. A/VCity invites all DJs and VJs living in Barcelona to join the network so when come up a new date for the event,  they may contact you to participate in the Jam.
Main goal of To Bit or not To Beat is to create a circuit of Audiovisual Jam Session that will take place at audiovisual arts centers, clubs and cultural spaces in Barcelona.
To Bit or not To Beat
Barcelona, Spain
audiovisualcity@gmail.com
LINK BOX