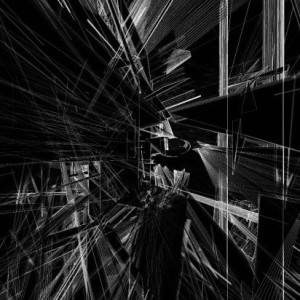 Mexican multimedia artist who works with video in real time and uses different materials for projections to explore digital materiality and its physical transformation.
He is interested in the promotion of digital arts and new media. He is a co-founder of festival Binario (mx) and participates in many cultural projects such as Circuito Electrovisiones (mx), Mutek (mx) & Live Performers Meeting,(mx) as a producer and performer.
In 2015 he participated in the "School of machines", a transdisciplinary program of arts and technology in Berlin, where he developed the project "ambiental portraits", an audiovisual installation based on ambiental recordings displayed over a mist canvas.
Lately he has been working on video and graphics in real time for festivals, theatre and large format videomapping projects. He has been a part of Audiovisual City since 2015 and wants to continue promoting and creating multimedia projects connecting society and technology.