'We live in an Ocean of Air' is a virtual reality experience where the invisible connection between plant and human is revealed through breath.


The interactive VR installation was created by the audiovisual artists: Marshmallow Laser Feast and showcased at the Saatchi Gallery in London.


What happens is that the cutting-edge technology illuminates the invisible connections between the human and nature world. What you'll see when the installation starts, is the giant Sequoia tree.
You're being transported into a world that'll leave your jaw on the ground and eyes wide open- wanting to capture every detail you're seeing. And as time passes, the scenery changes as well.

Breathe in and out and you'll see you're right in the installation. The color changes and you can even move it around as you breathe out.
It's done with breath and heart sensors that are tracking your real-time breathing and essentially put it in the virtual reality. Making it even more immersive than it already was. It's a magical world you're stepping into and time will feel as none-existant.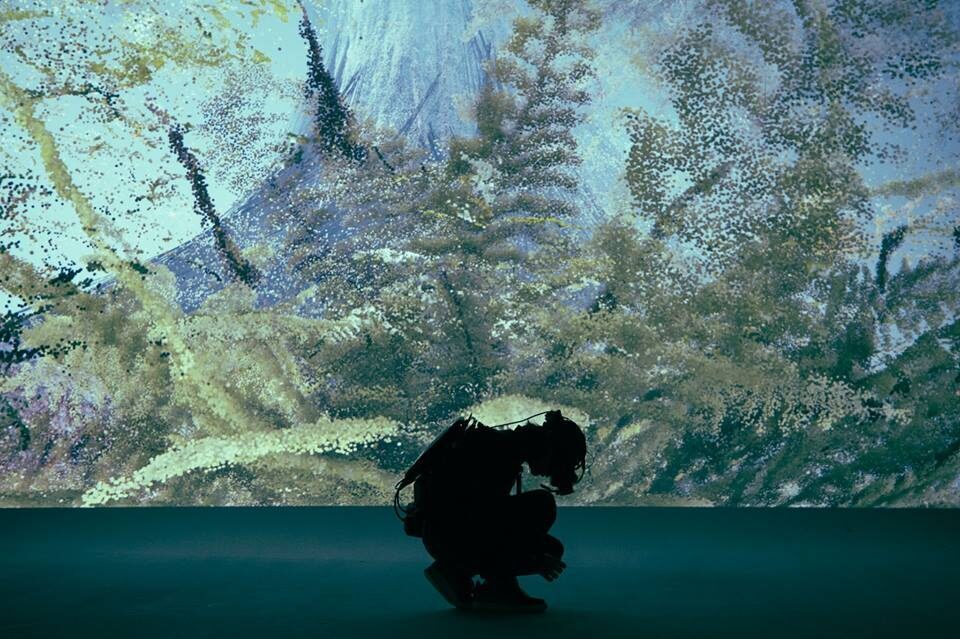 The installation will embolden you to reflect on the reality that we, as human beings, aren't the only thing on this planet. We share our planet with other organisms and it'll make you cerebrate about the responsibility that we carry. And reflect on our dependence.
It is a great experience and it stays in your mind even when it's over. Overwhelming and impressive! We need more virtual reality installations like this.