Evan Henry, from Dallas, Texas, is a truly multidisciplinary AV artist, who primarily works visually under the artistic name Cinema AV, but who is also known to write ambient music scores with both analog and digital synthesizers. His work embraces both analog and digital set ups, with his main interest visually representing sound.
What began as a love of photography, cinema and found footage grew into something much greater when in 2015, Evan was introduced to video circuit-bending and once-obsolete video electronics. Using these pieces in a live performance setting was always his goal, and from the get-go, tachyons boxes, vcrs, and video mixers turned into buying used Gieskes 3trinsrgb+1c standalone video synthesizer, building its expanders and just over a year later, the LZX cadet and castle line of DIY eurorack modules.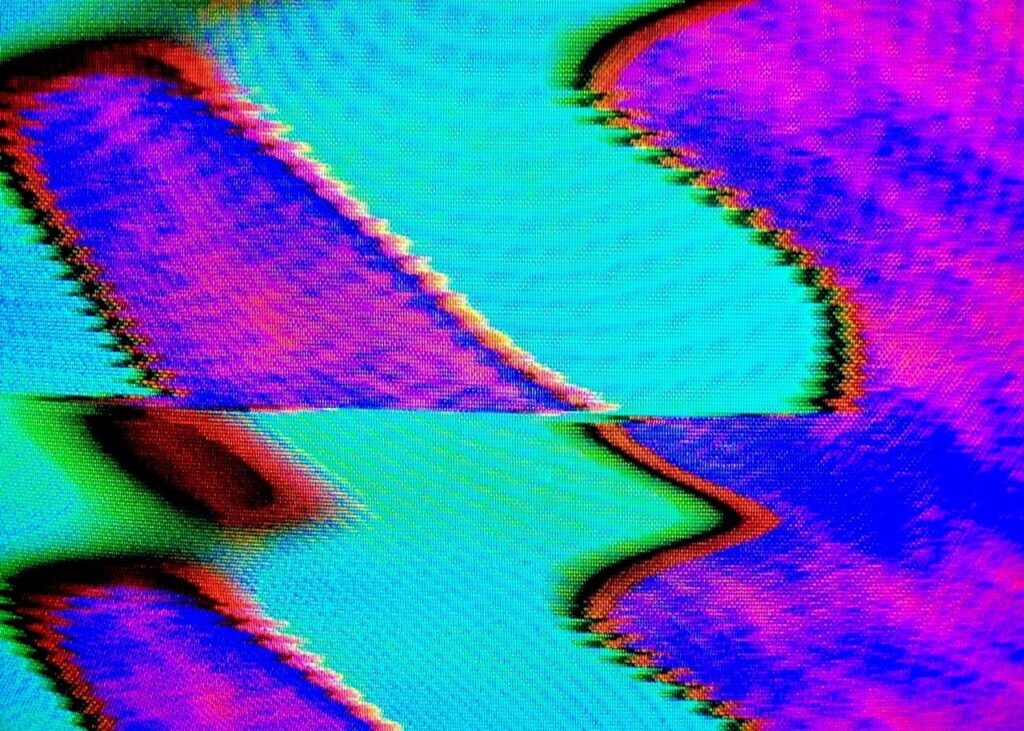 From there, video art went from beyond a hobby, to a complete way of life. Reliant on live performance, he plays at gigs relentlessly for both local, and touring artists alike. In 2018, he joined Ghostly Intl.'s Steve Hauschildt on a tour through the East Coast and Canada. He became the resident visual artist for Proton Limited in Dallas, Texas in 2019. These motions set the stage for a constantly evolving motion in the live visual dimension.
Cinema AV's work extends itself to instant and 35mm film renderings and has appeared in galleries and pop-up's throughout North Texas. But when not playing live, or coordinating visuals for Dallas Ambient Music Nights, Evan is occasionally writing or building a set of modules for fellow artists.
The result is an infinitely growing body of work, that in the last few years has expanded itself into largely digital dimensions in Resolume Arena and Max/Msp.
Website | Instagram | Facebook | Youtube | Bandcamp | Soundcloud | Vimeo