Meet the audiovisual artists behind REVERSE IMAGINATION, projection mapping on the facade of the MON AMI cultural centre in Weimar.


Laura Seitz and Daniel Pitts' audiovisual work stands out for its detailed storytelling and figurative approach.


Rather than opting for simply highlighting the architecture, they have decided to tell us the story behind the construction of the building, through a captivating audiovisual narrative.
As part of our series about the Genius Loci Weimar 2019 winners, our young journalist Marta Minguell asked Laura Seitz and Daniel Pitts about their creative process and how they approached the audiovisual event open call.


1. What are the main references that inspired you to create the "Reverse Imagination" audiovisual narrative?


In order to start the foundations of the building, the people of Weimar had to drain parts of a swamp located in this area. Without that effort the construction of the MON AMI would not have been possible.


We found this tedious task to be a good symbolic starting point for a broader approach to the theme: individuals working together to open up space for their community.


The ground, that otherwise would have been inaccessible or even hostile to life, became fertile. Ideas that couldn't be previously heard can now be shared and developed.
The whole building can be perceived as a foundation stone for decades of dialogue, cultural and artistic expression, political engagement and countless untold personal stories that otherwise would have not been possible.
We reenacted that progress, but not in a historically accurate way. Instead we opted for a fantastic reinterpretation of the construction of the building. Abstract beings finding themselves back in the former swamp surrounded by ruins and rubble.
They are there to rebuild an alternative MON AMI, revealing more of the
inner nature of the place than the facade might be able to show on its
own.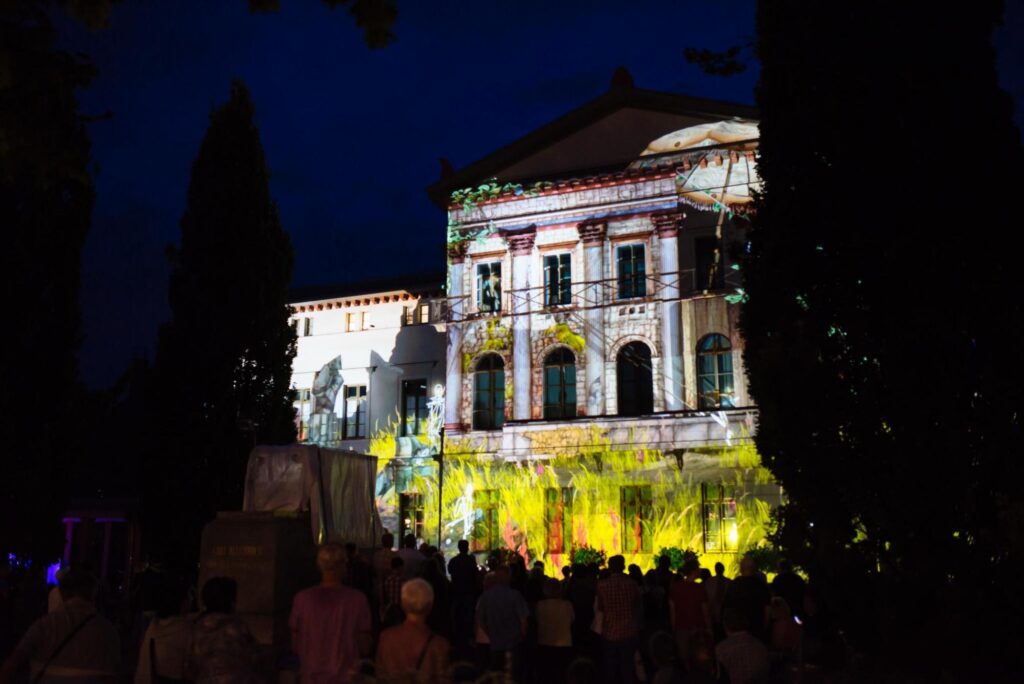 2. Can you tell us about the techniques you used and the creative process you followed to create this animation mapping piece?


We wanted to put emphasis on the audiovisual story telling in this work right from the beginning. So we did a fair amount of writing work and concept art, to develop a solid narrative structure, that is engaging and suitable for the site.


Furthermore we had to consider the different spectators experiences, due to the wide range of viewing angles and visual obstacles, like trees in front of the building.


Since our story evolved around the fictitious rebuild of MON AMI, we tried not only to superimpose imagery onto the real world structure.
Instead we referenced it and played with its spatial perception to immerse a viewer even further by forcing perspectives and vanishing points.
While the composition of the different elements, their movements and lighting was done in a digital 3d environment, almost all visible surfaces were hand drawn, scanned and then integrated into the scene.
This mixture of analog and digital technology enabled intriguing animated movement, dynamic lighting and complex scene setup. But it was also providing the necessary detail, texture and imperfection that created a natural and tangible look, even at the scale of such a mapping piece.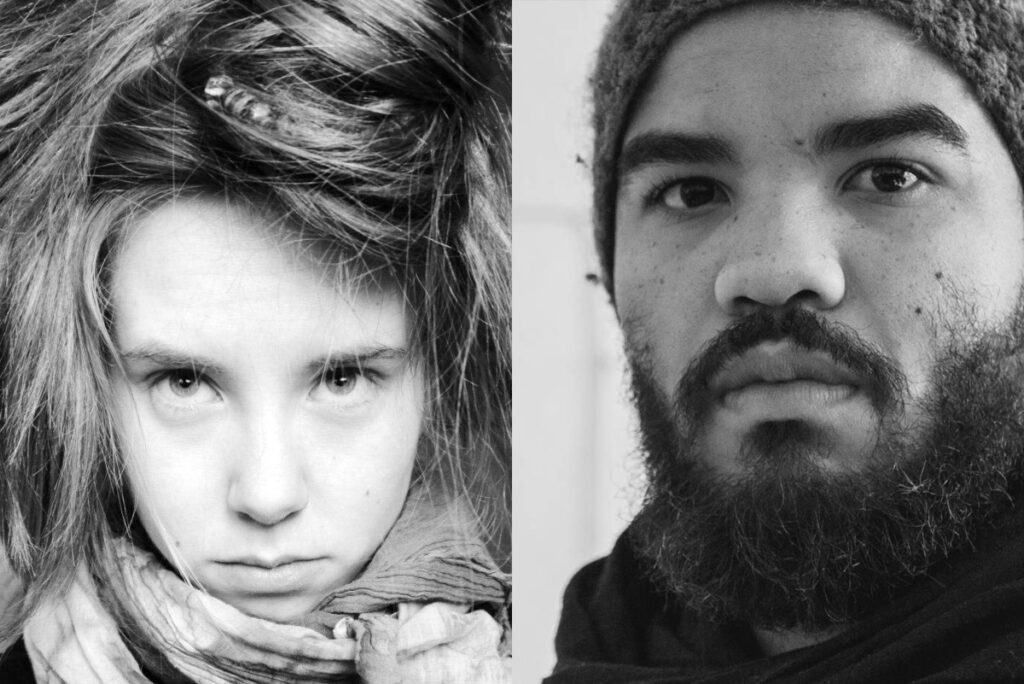 3. Can you share with us your creative approach when submitting an artwork to an open call?


Genius Loci Weimar 2019 was the first video mapping project that we did of that kind. Visiting the audiovisual event in recent years, gave us an impression of the unique mood in the streets of Weimar during those nights.


Entire areas of the city seemed to be immersed in a dream-like state. Yet all the locations featured different atmospheres achieved in many different ways.Inspired by that we were eager to create our own approach reflecting our interests and skill sets.
For the submission we wanted to create an artwork that well portrays
our stylistic decisions as well as giving a glimpse of the narrative
structure we planned for the full animation piece.
At the same time, we were trying to figure out whether our ideas could work on a medium that we only knew from a spectator's point of view back then.