CONCEPT
Network & Agency of Audiovisual Culture / Audiovisual City fosters and promotes 360 degrees connections among artists and organizations worldwide. We are a communication and mediation agency focused on the development of international partnerships, exchanges and projects in the Audiovisual and New Media Art fields.
ACTIVITIES
The activities of Audiovisual City are based on three main axes:
- WEB COMMUNICATION: Social Media, Web Journalism, Community Management, Marketing Online. We develop strategies of digital marketing to position and promote the visibility of artists, events and organizations. Live Reports for Festivals.
- FUNDRAISING: we seek and apply for international funding calls for Audiovisual and Multimedia culture, especially from European Union. We connect distant and different partner organizations, developing projects and international exchanges to generate a constant dialogue with governmental institutions and private companies.
- BOOKING: Circuito Electrovisiones and Audiovisual City joined together In 2014 in the A/V Agency to promote audiovisual artists, supporting them and negotiating with venues in order to guarantee the technical and conceptual conditions for the artistic work electrovisiones.com/audiovisualcity
 -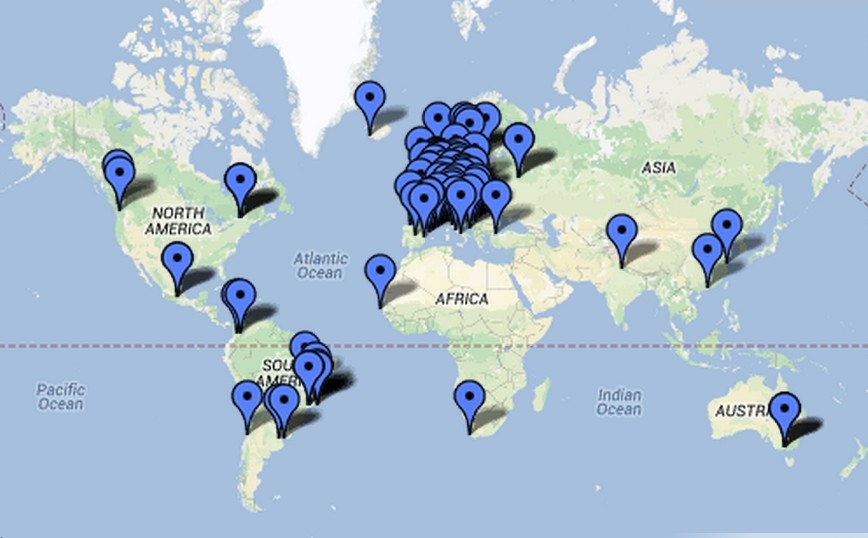 MISSION
To build up a worldwide, horizontal and collaborative platform where professionals based on each country will work together with a common aim: to obtain a regular support by institutions and companies for the Audiovisual and New Media culture regarding funding, promotion and logistics.
DESCRIPTION
Audiovisual City was born as the first international network of audiovisual creation in 2011, by Marco Savo, New Media Art Curator y Ælfwine, Multimedia Craftsman. During two years of work the network has been connecting artists and events interested in the relationship between image and sound to facilitate the work of both parties.
Thanks to the web page, artists are supported in the management of events calls and the promoter can access to a database constantly updated by web curator facilitating the work of Booking artists. A/V City is based on the most important database of the Audiovisual World.
The cultural professionals of A/V City share useful information, skills and experiences, especially about Cultural Funding, Festival Calls and Mobility opportunities. We promote a collaborative way of working among emergent cultural managers and artists, based on the Hyper-Sharing Culture.