At the end of February we attended one of the best digital art exhibition we have ever seen:


"Transcending Boundaries" exhibition hosted by Pace Gallery, London.


An Audiovisual journey through three rooms of immersive installations featuring eight works by the Japanese audiovisual artists teamLab.
Referring to themselves as ultra-technologists, the interdisciplinary creative group aims to go beyond the boundaries between art, science, technology and creativity, through co-creative activities.
Three different rooms create a surrounding environment where the user interacts with the elements of water, flora (flowers) and fauna (butterflies). Every perception is altered in this cosmic experience where the technology is the medium of the relationship with the environment.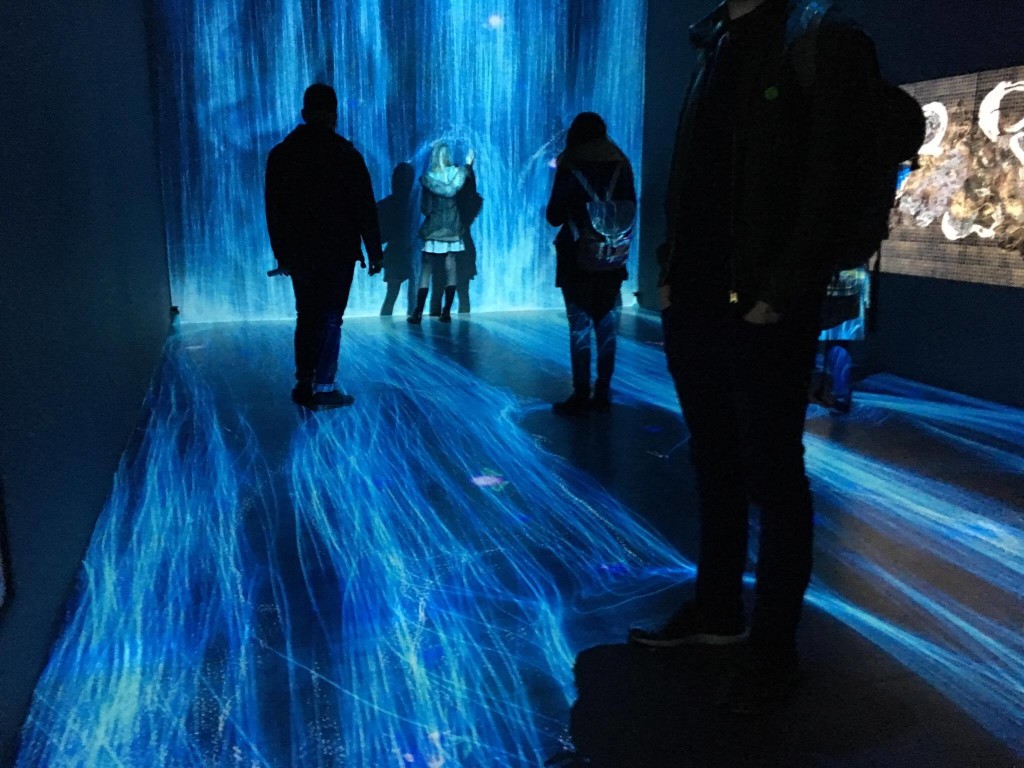 The largest room in the exhibition includes six works and feature Universe of Water Particles, Transcending Boundaries (2017), a virtual waterfall that extends beyond the gallery wall onto the floor.
In the second room, Dark Waves (2016) is a simulation of the movement of waves based on the behavior of hundreds of thousands of water particles. Encompassing the final room, the darkened space is transformed by the presence of the viewer, which activates Flowers Bloom on People (2017). (PACE London Gallery press release).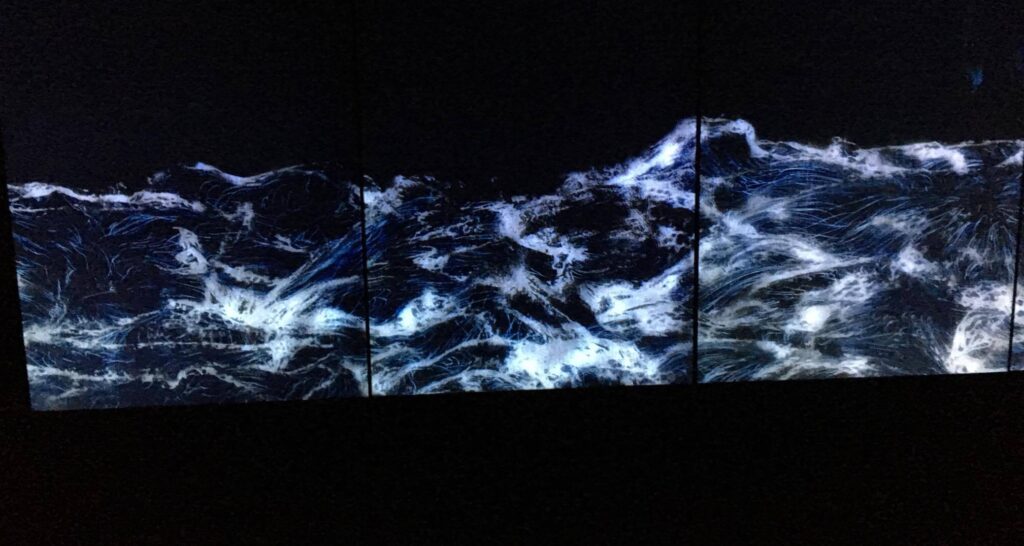 teamLab show off their profound spiritual relationship with the nature, an essential feature of the Japanese art. But instead of fostering passive admiration teamLab invites you to play with the artwork, to interact with the other users, to immerse yourself and be part of it.
The visual imagery is organic and ever changing. As a complex rhizome it grows and evolve following harmonious and irregular patterns. It leads us to a timeless and space-less world where we can reconcile with the Mother Nature through the conscious use of the technology.
Transcending Boundaries had a great reaction from the audience. The complex aesthetic of the whole expo didn't require an elitist art background to be experienced but only the willingness to interact with it. Both art savvy and random visitors were playfully hypnotized as they stepped in this marvelous digital experience.
Many thanks to teamLab and Pace Gallery for this unmissable experience. Definitely one of the best digital art events under our radar!