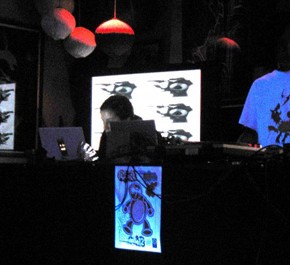 Bhimtal, February 22-24 2013
CeC is about Presentations, Performances, Exhibitions and Screenings; the festival involves direct and indirect participation of all kind of e-Creative Practitioners  from India and the world, spreading over 3 days of intense public creative interaction, as well as several informal extra days of closed-door interactions–before and after–amongst the participants and selected local indviduals.
The 7th annual Carnival of e-Creativity (CeC 2012) shall be played, out through February 24-26, 2012 , in the sylvan spaces of Sattal Estate, near Bhimtal, in the Himalayan Indian state of Uttarakhand.
The Event is organized by The Academy of Electronic Arts (also known as The Academy of Experimental Arts) is a Public Benefit Trust that serves as a learning, sharing, mentoring, networking, benchmarking, empowering and broadly inclusive, but non-educational, institution.
CeC
Sattal Estate, Bhimtal, India
shankarbabaa@gmail.com
LINK BOX