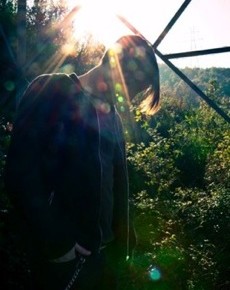 Alvaro Garcia is a digital media designer since 2002; he has a design studio named Dezpixels, and two projects more focused on experimental music: Draft Lorenz and Moduleight
Having worked in different studios across Madrid, in Motion Graphics and Flash developer, he has spent four years at the head of the departemnt for Digital Media, as well as co-founder for the studio formerly known as Domot Antistudio.
His work has been published in such publications as the prestigious German magazine Novum Mgzn, or reference book: "Design index by content" (vol 3 and 4) and he has given workshops and masterclasses about graphic design, introduction to web & multimedia, flash & typographic design.
No doubt the engine that moves him is music, alternating his work  as a designer with the musician, facet that he develops since he can remember.
info@dezpixels.com
LINK BOX