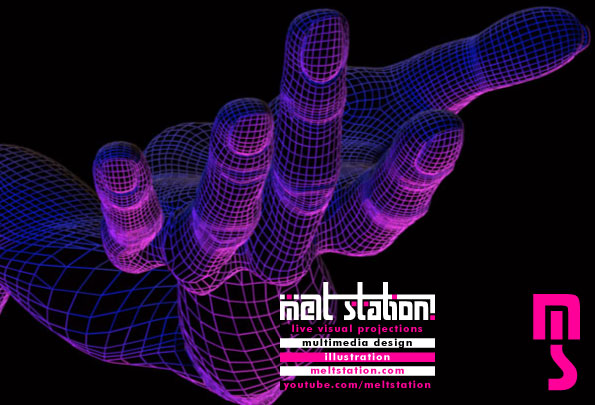 Milica aka MELT STATION has been a producer of live show visuals since 2005.


She attended at major, commercial, multi-stage music events with patrons in excess of 30,000, around major cities in Australia and internationally.


Regularly VJing for festivals such as Future Music, SummaDayze, Godskitchen, Good Vibrations, and VJing for artists such as Erykah Badu, Sister Bliss, Naughty By Nature, Diplo, Sven Väth, Carl Cox, Cosmic Gate, Damian Marley, Busta Rhymes & Spliff Star, Aphex Twin, Steve Aoki, and many others.
She is also a Visual Content Producer, sourced by festivals and artists to produce Visual Shows for their tours. The audiovisual artist is also an illustrator. She studied DESIGN, MULTIMEDIA & FILM & TV and naturally progressed into playing in the Live [Video] Visuals medium.
Producing Visuals and playing them Live involves a range of creations, including, Illustration, Design, Traditional Animation, Effects Animation, 2D/3D Animation, Programming Software, Programming Effects, Programming Animation, using software such as After Effects, Maya, Quartz Composer and VDMX.