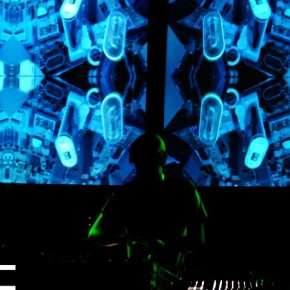 Avellino, August 28 2012 
Flussi is an international new media arts and digital culture festival, which is held every year in Avellino, a southern Italy town enclosed between the Campanian Apennines.
Through a targeted selection of national and international artists, the event will offer particular points of view as well as overviews of the contemporary art scene, looking for trends, drifts and trials of making art in the era of advanced media.
Flussi is a multidisciplinary platform that includes everything from the sections devoted to different languages ​​of contemporary art: visual performance, sound art, experimental music, interactive installations etc. It is an open space for comparison, analysis and critical reflection on art and new technologies that offer training courses on the creative use of software, debates and conferences on topical issues related to digital culture.
Its purpose is primarily to attract a wider audience to art and digital culture, and secondly to raise awareness about the vast and untapped potential of new technologies, such as expressive media, cognitive and social.
Flussi
Avellino, Italy
LINK BOX