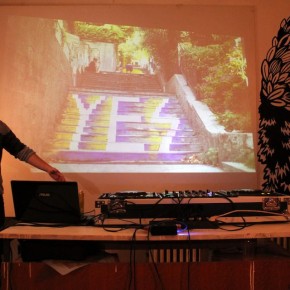 Herceg-Novi, July 20-29 2012
One of the main motives for starting Sinestezija Festival is the desire to renew the once widely recognized status of Herceg Novi as one of the most important art and culture centers in Montenegro.
The festival is dedicated to contemporary art and creation in the widest possible sense, and, starting from the first festival edition, to the establishing of conceptual connections between the cultural, historical, anthropological, geographical characteristics of the town of Herceg Novi, and the works of art that will be created in it as an ongoing "work-in-progress" during the festival.
The strategic goal is the linking – both on local and on national level – of culture, tourism, cultural industries and art sector in a completely new format which would surprise, fascinate, educate, captivate the visitor, but also activate them, make them think, include them in the process, and in the end, motivate them to take more active and more direct participation in the festival's next edition.
Sinestezija Festival 
Herceg-Novi, Montenegro
info@sinestezija.me
LINK BOX