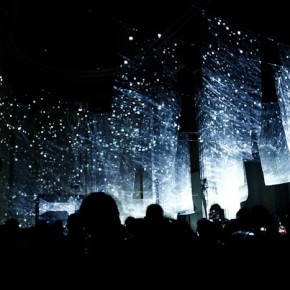 Mexico-City
Based in Mexico since 2008 in a independent way, the festival Circuito Electrovisiones, aims to boost multimedia experimentation and Media Art, creativity and propose a reflection about the use of technologies and digital media with a social good.
Circuito Electrovisiones has held more than 100 activities ranging from calls, workshops, concerts multichannel audio, audiovisual experimental samples, video samples, lectures, concerts of sound experimentation, presentations via streaming,exhibitions and parties, reching a capacity of 28,000.
Museum Locations as Ex Teresa Arte Actual, Centro Cultural España, Laboratorio Arte Alameda, La Fonoteca Nacional, Casa del Lago, Galería Omce, Universidad del Claustro de Sor Juana, Galería Interferencial y Pasagüero such as peripherical locations in the city of Oaxaca, Xalapa, and Barcelona.
Circuito Electrovisiones
Mexico City
electrovisiones@gmail.com
 LINK BOX