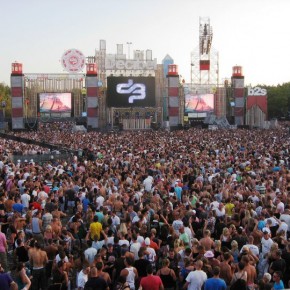 Seattle, 2014
Over the past nine years, Decibel has booked over 700 artists ranging from experimental, to leading-edge electronic dance music and visual art.
With a focus on live performance, interactive multimedia art, state-of-the-art sound and technology-based education, Decibel has solidified itself as one of the premier electronic music festivals and promotional organizations in the world.
The 8th edition of the Decibel International Festival of Electronic Music Performance, Visual Art and New Media took place September 28th 2011 in Seattle.
The 2011 program included several venues: The Showbox Market, The Crocodile and Fred Wildlife Refuge, Neumos, The Triple Door, The Baltic Room, Sole Repair and The Illsley Ball Nordstrom Recital Hall at Benaroya.
Db Festival
Seattle, WA
info@dbfestival.com
LINK BOX