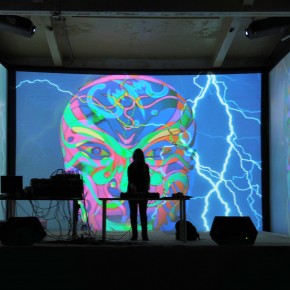 Moscow, November 18-22 2014
Plums fest is an international festival dedicated to audiovisual performance and experiments in the field of digital arts and electronic music.
Created in 2008, PLUMS FEST is running the 5th Edition of the audiovisual experiments' festival Plums Fest will happen on the 18th of May in Moscow during the so called Museums' Night.
This year the theme of the festival is Points Of Interest, which refers to such terms as motion in general, tracking, kinetics and all kind of other cutting-edge motion points of interests.
The program for this year is packed with amazing a/v projects, screenings, kinetic, light and interactive installations and Vj-sets together with some great electronic musicians! AS a bonus to the night program there's going to be a small educational program during the daytime.
Plums Fest 
Artplay, Syromyatnicheskaya naberezhnaya, 5/7
Moscow, Russia
contact@plumsfest.ru
LINK BOX