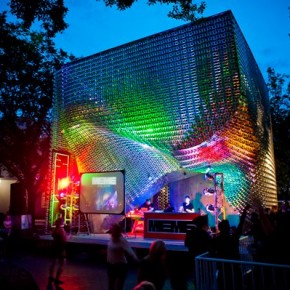 Winnipeg, August 13-16 2015 
The Manitoba Electronic Music Exhibition of Technology, Innovation and Creativity promotes exploration of new sounds and sights through cutting edge technology and hands on participation.
The festival is organized by Memetic Crew; the next edition of MEME will run from August 15-18 2013, where celebrating local and international talent in the world of digital creativity.
Plans for the next MEME are well under way, and theywill be announced  in December alongside information on venues and early-bird festival passes.
Meme : Manitoba Electronic Music Exhibition
Winnipeg, Canada
info@memetic.ca
LINK BOX