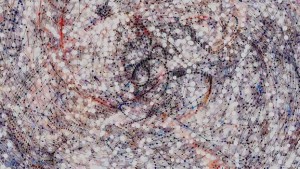 Madrid, 7-10 May 2015
Punto y Raya Festival, is an audiovisual festival like no other – it is based solely on the generation of abstract art using the form of dots (puntos in Spanish) and lines (rayas). It is considered the world reference in Abstract Film, Animation and Visual Music, presents the first international symposium devoted to abstract art in motion.
Punto y Raya Academy will be held from May 7th through 10th 2015 at La Casa Encendida in Madrid (Spain), offering a playful and educational meeting point between artists, students, professionals and general audiences. The event features a 15 international deluxe artists such as Chris Casady, Robert Seidel, Steven Woloshen,
Józef Robakowski and Bret Battey (to name a few). During the 4 days in Madrid, the festival offers a wide range of workshops, masterclasses and live performances to inspire and get your creative juices flowing.
PyR Festival
La Casa Encendida, Madrid
LINK BOX