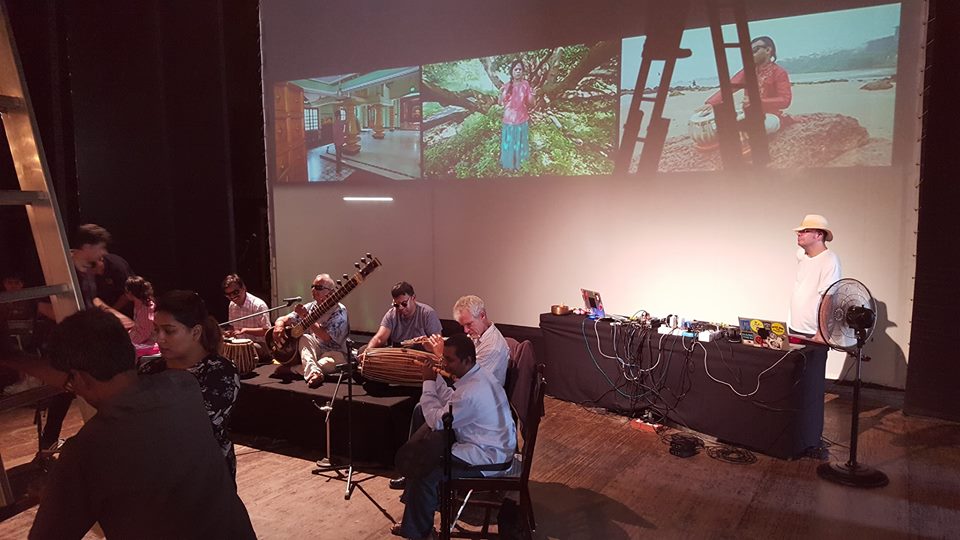 Inner Vision Orchestra, founded and led by Baluji Shrivastav, is the only blind orchestra in the UK. In this performance, they collaborate with outstanding blind musicians from across India. Digital artists Addictive TV bring an innovative audio and visual dimension, creating a visual soundscape sampling musicians, sights and sounds from India. It was performed at the Queen Elizabeth Hall, Southbank on September 7th, 2018.
Addictive TV create music with a difference; its music you can see. In their work, Addictive TV delves deep into movies and videos hunting for sounds and images to sample, creating dance music that fuses everything from glitch and electro to drum 'n' bass and rock. They create their music by keeping the audio and video samples together, so their fans get to see more than just a DJ, more than just graphics or visuals; they get to experience music in a genuinely unique way. audiovisualcity.org/addictive-tv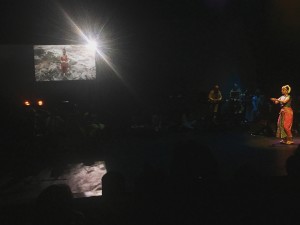 Inner Vision Orchestra aims to promote blind & visually impaired musicians to address the imbalance of their absence in most of the music industry in the UK. It also aims to give confidence to blind & visually impaired musicians through the experience of workshops and performances.
The music of Inner Vision Orchestra moves between songs from Iran, Lebanon, Afghanistan, India, Nigeria, to soulful Gospel and Blues to sublime Indian Ragas and Western Classical compositions. Driven by the intensity of an inner vision we celebrate the power of music to transform lives.
The project considers sight and sightlessness in a performance bringing together dancers, musicians, storytelling and film. The performance explored the concept of Inner Vision, and the complex interplay between light and darkness, examining what is sight and sightlessness.
Addictive TV built up rhythm patterns through video montage where they investigated sounds from India combining them with the real-life noises and the live instruments.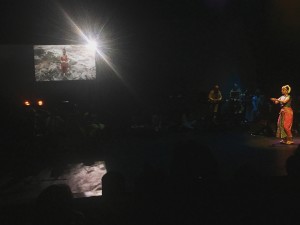 The project showed a combination of different artistic expressions delivered throughout several media: dance, music, storytelling, lighting, and video.
The narrative creates a loop where every artistic expression returns and is connected with the others. The wide spectrum of melodies also encompasses the sounds made by the body itself during the synchronized dancing sessions.
The combination of the different media takes the viewers to follow a spiritual journey leading to the realization of our own inner visions.
The project lets you taste a new culture and feel the music as that is its main focus. It's a refreshing thing to see an audiovisual event where the people performing are blind. Even though audiovisual isn't the focal point, you are kept entertained with plenty of visually pleasing images.
Inner Visions is a complex and ambitious project where the music is the center point. It only partially incorporates audiovisual, leaving the music as the main protagonist.
Authors: Marco Savo, Nina Verhagen