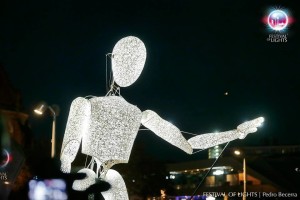 BERLIN, 11 – 20 October 2019
Each year in October, Berlin turns into a city full of light art. The artful displays on the famous landmarks, monuments, buildings, and places are turning the FESTIVAL OF LIGHTS into one of the best known light art festivals in the world.
Once again, Berlin will turn into the largest open-air gallery in the world: and again, the most important landmarks, building, and squares will be enlighted with sensational projections, magical 3D-Video show and breathtaking light installations related to this year's theme "Lights of Freedom".
On the occasion of the anniversary "30 Jahre Mauerfall" they will transform the city of freedom into a colossal stage and tell touching stories: expressive, emotional, amusing, surprising and unexpected. The Berlin Festival Of Lights connects diverse cultures and people throughout the world and easily transcends borders and continents – because lights speak all languages.
In the past years, the FESTIVAL OF LIGHTS has developed itself into a major touristic magnet and economic factor. With over two million festival visitors, more than 800,000 additional overnight stays and 1.3 billion media contacts, it is now – among the festivals in Lyon, Sydney, Moscow, and Eindhoven – one of the best known light art festivals in the world.
Festival of Lights
Savignyplatz. 6 10623
Berlin, Germany
LINK BOX