We couldn't miss this retrospective exhibition about the father of Video Art and one of the main references in the history of art for Audiovisual experimentation.
More than 200 artworks ranging from TV screens, to robots, video walls and immersive installations. A must-go event meticulously curated by the Tate to give insight into the work of this game-changing artist and researcher.
The first thing that strikes in Paik's work is his playfulness. No matter what device he uses, the outcome is always lighthearted and pervaded by a witty sense of humor.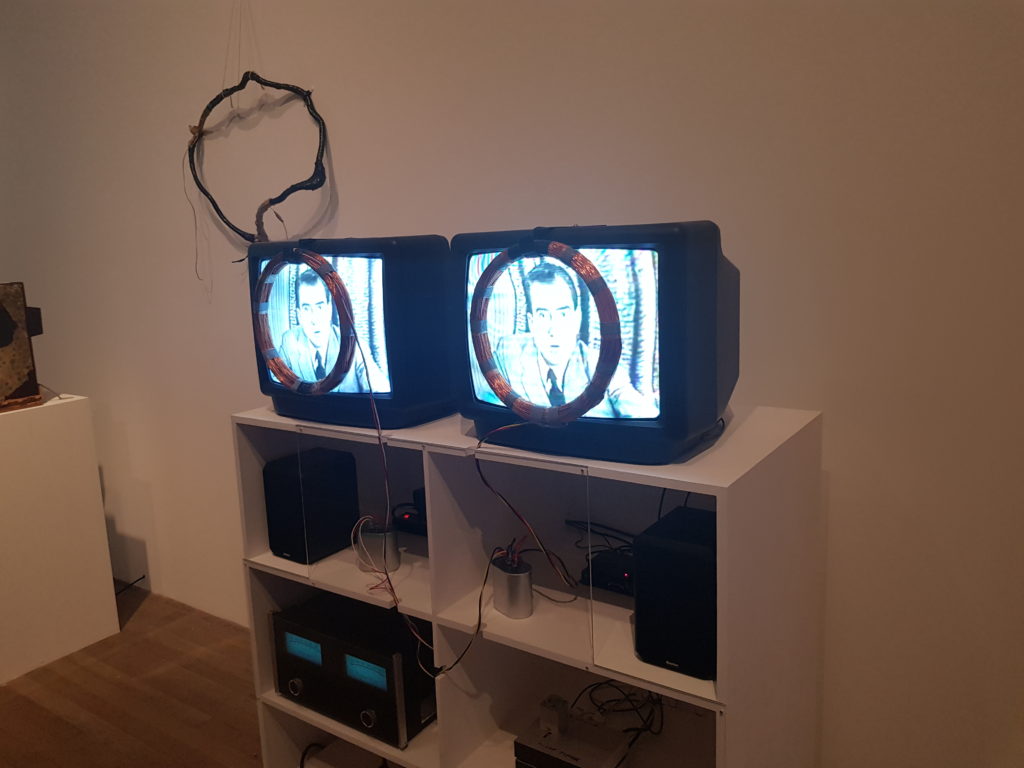 His personal relationship with technology has always featured curiosity and optimism. In TV Garden he creates a surreal immersive environment where TV screens and plants aesthetically coexist harmoniously, although weirdly.
His attitude shows a deep connection with Buddhist philosophy. TV Buddha clearly states this. With Buddha watching the TV and watching himself at the same time, he helps us to realise that our body merges with the nature in the same way it merges with technology. One is all and all is one.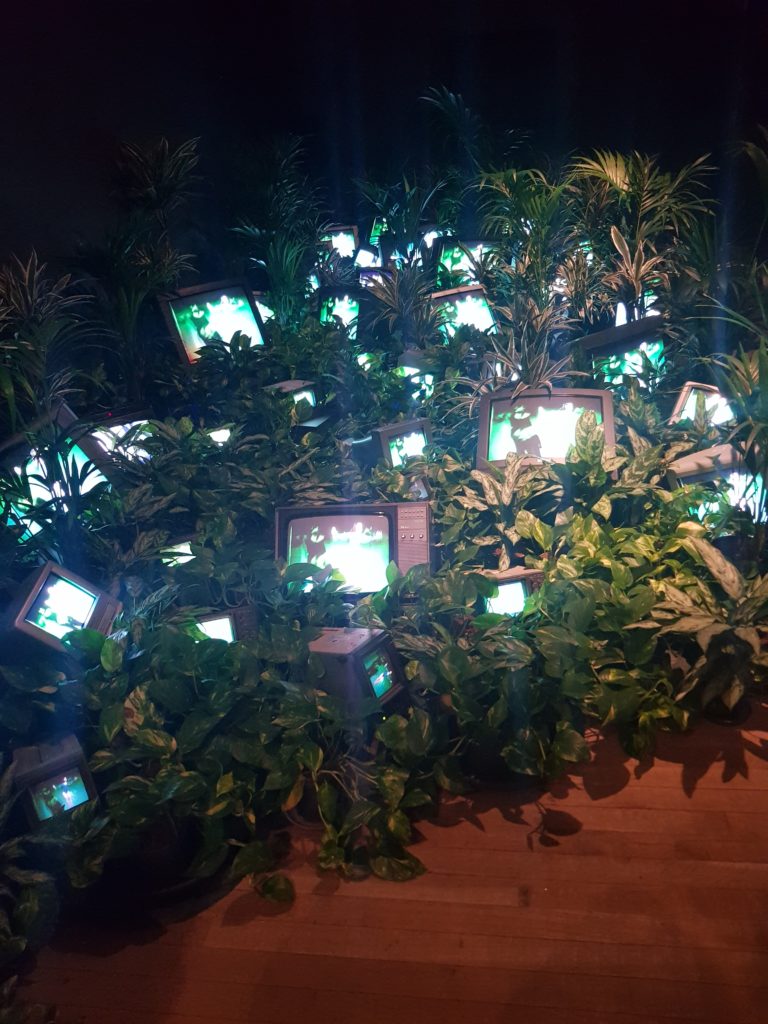 Paik embraces chaos and technology all together in his Zen driven artistic experimentation. In his Robots, wires, pins, knobs, every component is well exposed in his fascinating ironic mess. Paik's playful approach intends to humanize technology bringing it closer to the people, easier to grasp and easier to intervene.
Paik manipulates analog technology not only for aesthetic purposes but also as a political act. His anarchist artistic experimentation counteracts the consumerism driven by the mass manipulation through the TV.
Audiovisual City top picks of Paik's expo are undoubtedly the two spectacularly immersive installations: Video Wall and Sistine Chapel.
Video Wall is a mesmerizing live collage of multiple video feeds. It strongly communicates the instability of perception and lack of focus in the mass media world.
Our eyes restlessly bounce within the video space from one feed to the other. Only after thorough observation we realize each image is linked up with its surrounding revealing the artistic and rhythmic pattern of the artwork. Only going through these steps we manage to embrace the multiple inputs as one video totem.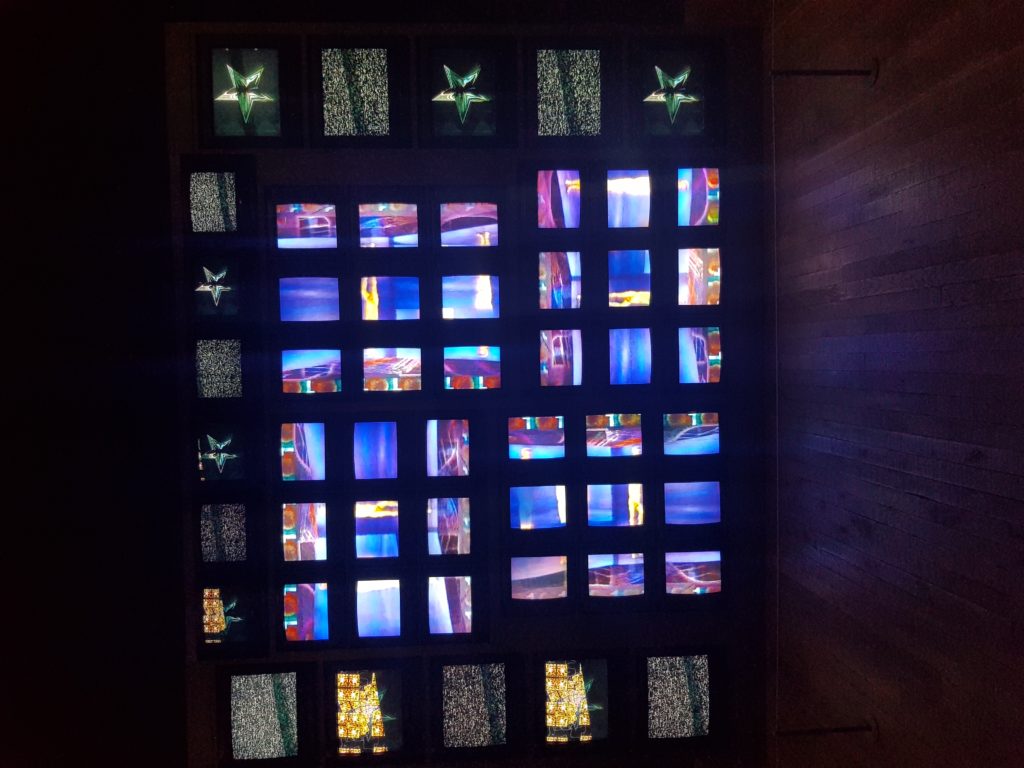 The Sistine Chapel is a stunningly sumptuous Audiovisual feast. It's a large-scale installation made by 40 video projectors exhibited in plain sight in the centre of the room as if they were musical instruments.
This baroque multi-projection is a pioneering experiment of video mapping. As it's really hard to focus on the single video feeds, the viewer is lead to appreciate the overall immersive AVscape created by this chaotically symphonic orchestra.
Artistic expression and technological experimentation bound together and filled with Nam June Paik's refined sense of humor. Art that speaks to everyone that has ears and eyes for it!