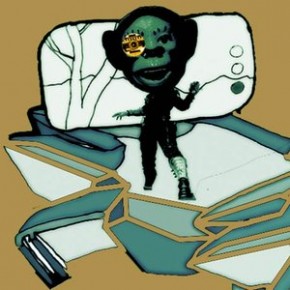 Skynoise.net is the web-home of Jean Poole. He's particularly interested in real-time video, and the relationship between sound and image, especially in a performance context.
Lately this has included an interest in projection mapping, and multi-screen projections.
Nowadays he's a freelance in a Fitzroy studio (Melbourne, Australia) and work on a range of video and audiovisual performances / productions / projections.
He has performed and produced video material as 'Jean Poole' for various events, artists and festivals over the last decade, including gigs in most Australian capital cities, a residency in Istanbul, and gigs in Barcelona, Berlin, Portugal, Rome and Jakarta.
jeanpoole@skynoise.net
LINK BOX