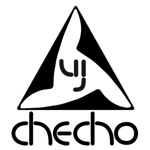 Checho vj defines himself as a mercenary of the images and has its notion of what should be  their role in the wall of a nightclub; with projections he want to express the movement of human body … the eyes, face, feeling.
He carries out cutting-edge visual creations for the new age; he implements visual space integrated with architectural elements. He also creates interactive visual disc, mapping, multi LED wall displays and works with all musical trends, aurdino direct and monome systems.
References to silent films, classic science FX, retro clips,  fractals frequency, rythmic Sequences organic life clips, styles, stop motion, electro rate, visual groove… He likes to communicate dreams with visual animation and he is obsessed with creating visual environments without dyes or preservatives.