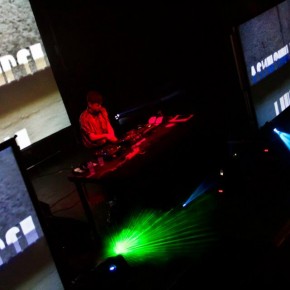 Javi Cadavieco is the mind of this project. He made Photographic studies and his anxiety as VJ born in the collective "the infrasonic society", when in the year 2001 takes part in the creation of this artistic collective where graphic&web artists, musics, DJ..s, photographers, etc.
There was when he begins to mix static image with the dynamic for made a real time synchronized with the music.
In 2002 he begins to project video-art pieces in the collective events, making real time performances with some DJs, playing with actors, projections, and music, creating interactivity with the spectator.
A live of Minimal tv is based in the grouping of thematics and the evolution of them throw the shows that can be all the night and make you be in parallel with the music evolution with no repetitions , always starting from the loop, using different technics: old ones like "stop motion" or new ones like 2D animations in 3D fields, or the video collage.
LINK BOX