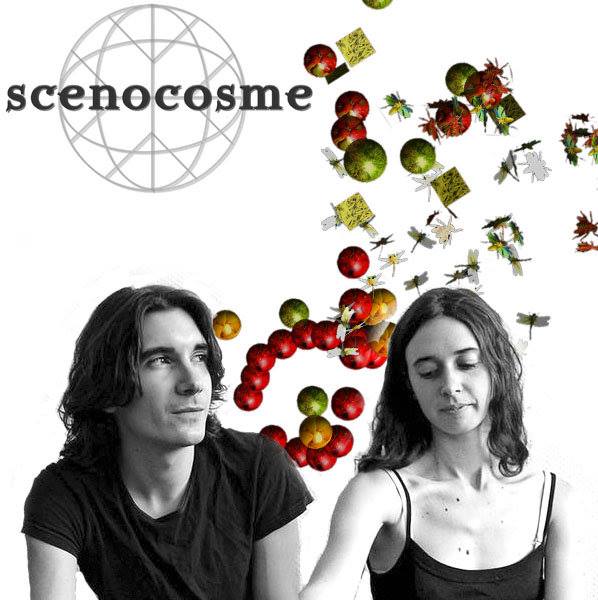 Gregory Lasserre and Anais met den Ancxt are two artists who work together as a duo with the name Scenocosme. They live in France. They develop the concept of interactivity in their artworks by using multiple kind of expression : art, technology, sounds and architecture.
They mix art and digital technology in order to find substances of dreams, poetries, sensitivities and delicacies. They also explore invisible relationships with our environment: they can feel energetic variations of living beings. They design interactive artworks, and choreographic collective performances, where spectators share extraordinary sensory experiences.
Their artworks were presented in several contemporary art and digital art spaces. Since 2004, they have exhibited their interactive installation artworks at ZKM Karlsruhe Centre for Art and Media (Germany), at Museum Art Gallery of Nova Scotia (Canada), at Villa Romana of (Firenze), at Bòlit / Centre d'Art Contemporani (Girona) and in many international biennals and festivals : Art Center Nabi / INDAF (Seoul), Experimenta (Australia), BIACS 3 / Biennial International of Contemporary Art of Seville (Spain), NAMOC / National Art Museum of China / TransLife and many more!