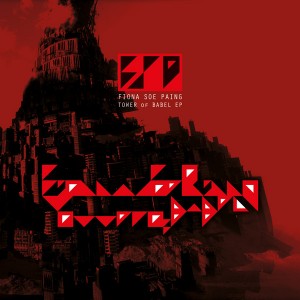 Based in Aberdeenshire, Fiona Soe Paing is an experimental electronic music artist and vocalist, and collaborates with New Zealand based animation artist Zennor Alexander on music videos and visuals for her live performances.
The live shows are a surreal, "live cinema" experience, combining projected animations with the electronic soundtracks and a live vocals performance.
The show "No Man's Land" has been presented in cinema, theatre and gallery spaces, including Auckland Art Gallery, Auckland Moving Image Centre, and the Glasgow International Festival of Visual Art, and their music videos have been screened on The Arts Channel on Sky TV New Zealand, as well as festivals including NEON digital arts Festival Scotland and the London Independent Film Festival.
In 2012, Fiona was granted funding through Creative Scotland to make new audio/visual collaborative work, and these new pieces form part of the live show, as well as being included on the latest audio release, the "Tower Of Babel" EP, which was released in Nov 2012 on the Black Lantern Music netlabel.
"Stylish, elegant and sinister…obscure electronica, minimal beats and exotic voice merge seamlessly with animated visuals to evolve into a multi-media artwork." (New Zealand Herald).
fionasoepaing@gmail.com
LINK BOX