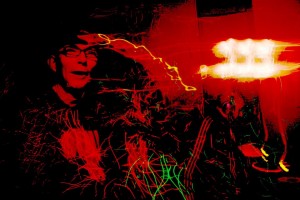 Barcelona, 8 March 2013 @Upload Fooddance Club
TERRA, Apocalyptic Bass Refuge. Barcelona's monthly bass all-nighter. Providing the best of local and international Bass DJs and LIVEPAs.
Celebrating the launch of the new ALPHA EP of ESPAI, TERRA presents an evening of refined bass from the past and future, with the TERRA crew's first party at SALA UPLOAD, POBLE ESPAÑOL on Monjuic.
Audiovisual City is offering Visual Support Service to the electronic music collective TERRA, proposing NIDRA & DONUAN as Vjs & Visual Designer of the event!
LINEUP: 
ESPAI / ERVADOCE / ANY SHAPE / ALIEN PIMP / SAMRAI / JONAS FENGER / MC STORMY
Visuals by NIDRA (Audiovisual City) & AYL.
primate_terra@hotmail.com
LINK BOX