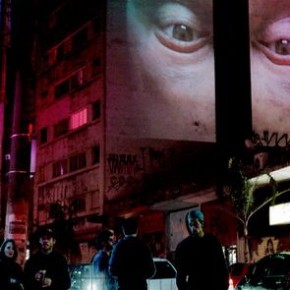 Sao Paulo 2012, Brasilia, Rio de Janeiro 2013
VIDEO GUERRILHA is an urban intervention that stimulates and interacts artistically with the architecture and public spaces of several cities in Brazil and around the world.
Re-invented urban space: Video Guerrilha reaches its 3rd edition reaffirming urban space as the stage for artistic practices, stimulating reoccupation through individual and collective creativity.
They invite you to intervene and participate in Video Guerrilha 2012, which will be held in the cities of São Paulo, Rio de Janeiro and Brasília. Works by artists from Brazil and the five continents will be selected by prestigious curators and partner institutions.
Lectures, workshops, performances, projections, interactivity, video art and video mapping in the cities' streets.
Video Guerrilha 
Sao Paulo, Brasil
contato@videoguerrilha.com.br
LINK BOX